Beth Meyer, who writes the blog Recipe For Adventures has shared a few of her favourite Thanksgiving recipes with us Brits. We already know how to roast a turkey, but for some genuine American accompaniments - cornbread and pecan pie to name a couple - take a look at the recipes below: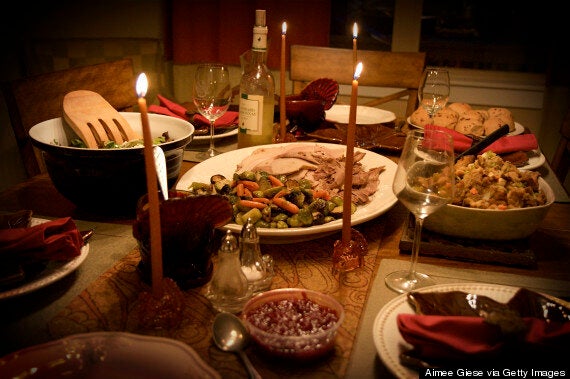 Combine chopped onions, celery, a bay leaf into an extra large pot with 12-16 cups of water. Salt and pepper turkey necks (or wings/leg) and add to boiling water.
Bring down to a low-medium heat and cook for 2-3 hours, until meat is tender.
Strain the liquid into a container. Cut up the meat and set aside to use in gravy.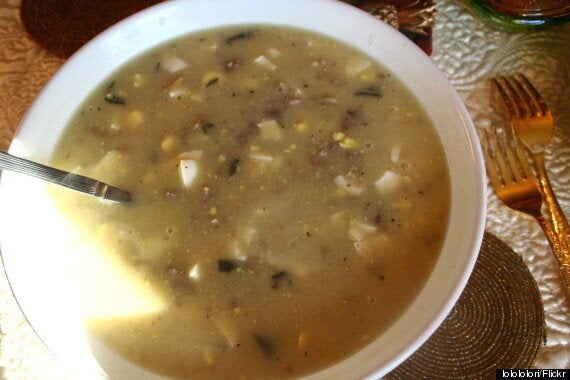 1 hard boiled egg, chopped
1/2 cup finely diced/shredded turkey giblets (from meat used to make stock)
In a large sauce pan, melt the butter on a medium-high heat. Once butter is melted, removed from heat and add flour. Whisk flour and butter together until it forms a paste.
Put it back on a medium-high heat and whisk until the paste turns a light beige color (approximately 3 minutes). Slowly pour in the stock and continually whisk until gravy has thickened and begins to bubble.
If gravy is too thick, add more stock. If too thin, add a touch more flour; very little at the time. Add salt and pepper to taste.
Once the gravy is thick, you can remove from the heat and stir in the chopped egg and giblets. And serve!
Gravy tip: Constant stirring once you add the flour is key and will keep gravy smooth. Otherwise, your gravy can develop lumps. Recipe modified from Southern Cooking by Mrs. S.R. Dole's published 1973
3 tbs corn oil or peanut oil
Beat eggs together until light. Add milk, shortening and salt. Add cornmeal, being careful, as batter should be a medium batter, not too thin and not too thick. Beat smooth. Add soda and baking powder. Stir until blended.
Pour mixture into greased muffin tins. Bake at 220C until golden brown and crusty. Approximately 15-20 minutes.
Southern cornbread dressing
Serves 12 people (use 1/3 recipe for 4 people)
Adapted from an Atlanta Journal recipe from the early 1950s
6 cups crumbled cornbread
8 cups stock (turkey, pork or ham) – I have always used turkey stock
1 cup chopped & peeled celery
4 ½ cups dried bread crumbs
1 tbs salt – do not add in salt until the end and taste the recipe to see if needed; usually enough in the broth
Melt butter in saucepan.
Add in finely chopped onion and celery and sautée in butter until soft and translucent. In a small bowl, beat eggs slightly. In a large bowl, combine dried ingredients and mix together.
Pour celery, onion and butter mixture. Slowly stir in warm stock.
Taste mixture and see if additional salt is needed. Once mixed together well, add in the eggs.
Pour mixture into a well greased cast iron skillet. Bake at 200C for 45 minutes -1 hour. Check to make sure it's well cooked in the middle. If it starts getting too brown, cover with aluminum foil.
Chocolate Pecan Bourbon Tart: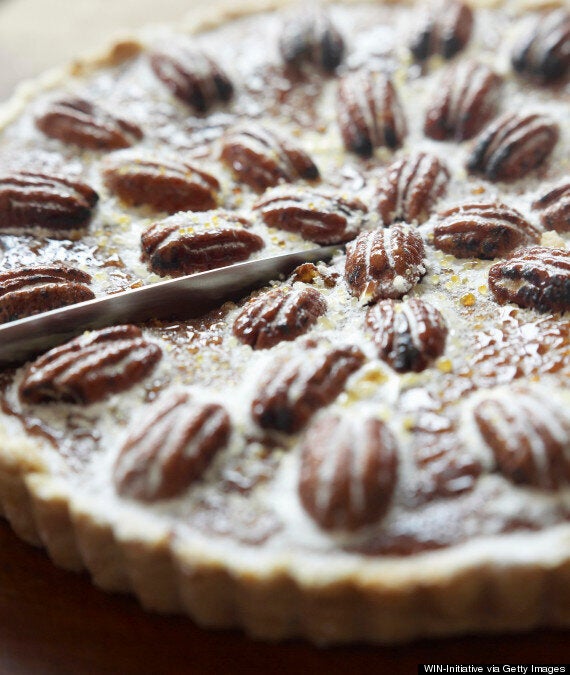 **Slight modified from Southern Living**
1 – 3oz package cream cheese, softened
Beat cream cheese and butter at a medium speed with a mixer until smooth. Add flour. Beat at a low speed until a soft dough forms. Shape into a ball and press gently into a 9-inch tart pan.
1 cup semi-sweet chocolate morsels (can also use dark chocolate chip)
3 large eggs, lightly beaten
3 tbs firmly packed light brown sugar
Beat eggs and next 7 ingredients at medium speed with a mixer until blended.
Pour into tart pan. Arrange pecan halves over filling.
Bake at 175C for 30-35 minutes or until set.