Tottenham manager André Villas-Boas is adamant he has the full backing of the board and players despite the club's recent dip in form.
After a flurry of bets, one bookmaker made Villas-Boas odds-on favourite to become the next top-flight manager to lose his job, and even Harry Redknapp has been linked with a return to White Hart Lane.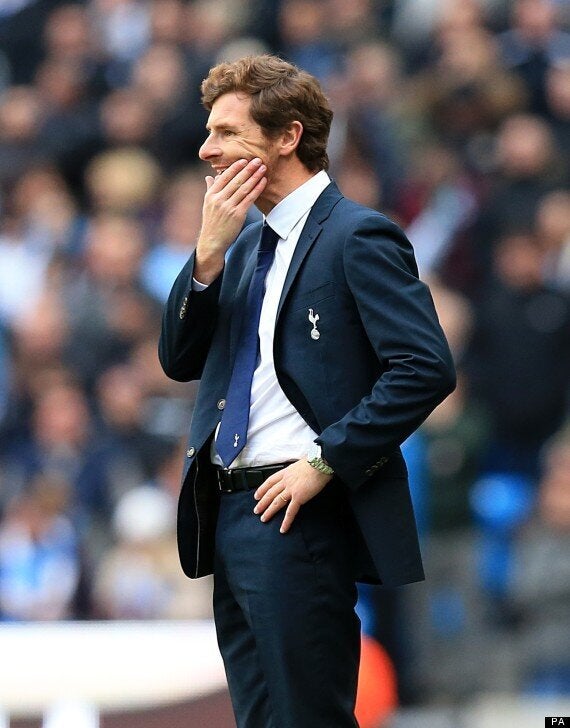 Tottenham have lost their last two Premier League games
The former Chelsea manager, who spent almost £110 million in the summer, admits the Spurs board aired their misgivings about the defeat at the Etihad Stadium to him in a meeting after the game.
But the Spurs boss bristled at suggestions he was on the verge of the sack at a tense press conference 200 miles inside the Arctic Circle.
"I have the confidence of the board. I have the confidence of my players and I have to move on to do a proper job," the Tottenham manager said.
SIX REASONS WHY IT'S GONE WRONG FOR TOTTENHAM
Villas-Boas did concede that the board were unhappy with how the team performed in Manchester, however.
Spurs went behind in the first minute thanks to a mistake from Hugo Lloris, and they collapsed to their worst defeat since 1996.
"The only conversation (the board and I) had recently was two or three days ago," Villas-Boas added.
"The board is of the same opinion that everything went wrong and we hope to get some response in the future. It was an ordinary meeting. We only spoke very briefly about the game."
His chairman, Daniel Levy, has not come out to publicly back Villas-Boas, and the Portuguese does not want him to either.
"No. No. That's not his style, and neither do I ask for things like that," Villas-Boas said.
Popular in the Community