A killer who repeatedly stamped on the head of a disabled man, who he wrongly labelled a paedophile, committed an act of "murderous injustice", a judge has ruled, handing down a life sentence.
After setting Bijan Ebrahimi's dead body on fire, Lee James returned to his partner and children, coldly telling them that he "did it for them and you. We took care of things."
Ebrahimi "deserved our protection" and was failed by authorities, police said as his killer Lee James was sentenced at Bristol Crown Court, and told he would serve a minimum of 18 years in prison.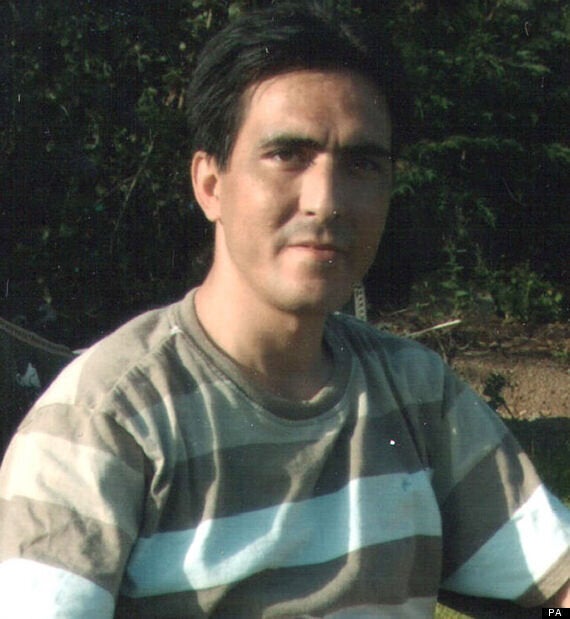 Iranian-born Bijan Ebrahimi, murdered by Lee James
Ebrahimi had been troubled by neighbours dumping rubbish outside his home, and attempted to take pictures of the perpetrators. For his trouble, he was hauled in by the police when it was reported he was taking pictures of children, but then released.
Andrew Langdon QC, prosecuting said in an earlier hearing that it was clear Ebrahimi "felt under siege" in the days leading up to his killing.
Word spread like wildfire that he was an accused paedophile, and a vigilante mob set out for vengeance.
Residents have spoken of the "anger" and "hostility" that was in the air locally when rumours circulated Ebrahimi was a paedophile.
James barged into Ebrahimi's home and told him "he would take the law into his own hands", an earlier court hearing was told.
"Lee James was the instigator and the perpetrator of what the Crown say was a vigilante attack," prosecutor Andrew Langdon QC said.
James, of Capgrave Crescent, pleaded guilty to murder while Stephen Norley, 25, admitted assisting an offender.
Prosecutors say Norley helped James drag Ebrahimi's body away from the scene of the attack and had assisted in setting fire to his body by obtaining white spirit.
The judge gave Norley a four-year jail term for "burning the body of a man you knew to be murdered".
Ebrahimi's family said last month: "It should not be forgotten that Bijan had been the victim of hate crimes for a number of years before his death, both due to his race and his physical disability.
"It was for this reason that the police should have taken especially seriously his calls for help in the days before he was murdered."
James repeatedly stamped on the head of 44-year-old Ebrahimi, inflicting fatal injuries, the court heard
"Following that attack Lee James and Stephen Norley dragged Ebrahimi's body about 100 yards out of the crescent on to the verge of a neighbouring road before they poured white spirit over the body and set fire to it," Langdon said.
James had complained to the police that he saw Ebrahimi taking a photo of him.
"James said if the police didn't deal with the situation he would deal with it himself. He repeated he wanted the situation sorted, he wasn't scared of being arrested of going to prison and would do anything to protect his children." Langdon said.
Ebrahimi's footage, which was played to the court showed James drinking with a can while standing by his children. It then showed James bursting into Ebrahimi's flat and shouting at him, telling him "take pictures of me and I'll f*** you up".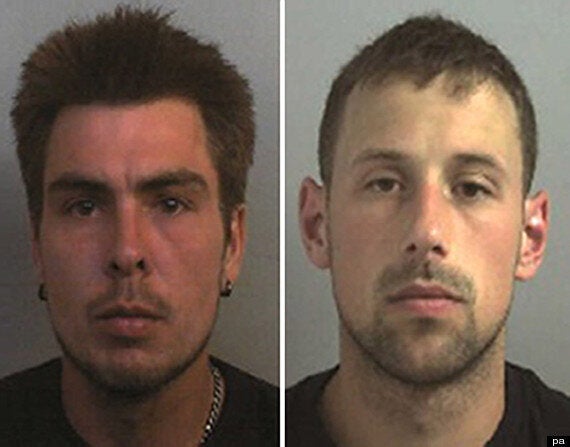 Avon and Somerset Police undated handout photo of Lee James (left) and Stephen Norley
The court heard that police removed James from the house and he was spoken to by Pc Winter. "He was furious and crying in anger," Langdon said. "He said 'I will do time, I ain't having him takings pictures of my kids. She can look after the kids. If they ask why I am inside I will tell them I did it for them and they will be proud of me'."
The officers decided to arrest Ebrahimi for "his own safety" and he was released without charge and returned home that evening.
"During the course of that Friday evening Ebrahimi made a number of calls to police reporting hostile behaviour," Langdon said.
"For one reason or another, these messages were not responded to. At 1.57am he sent an email saying he was being called 'nasty things' and did not feel safe at home. Regrettably that was not a message that was read until after his death."
Ebrahimi's neighbours held a party outside the block of flats, with alcohol being consumed.James and Norley's partners were heard saying Ebrahimi "was a paedophile and didn't deserve to live".
A 17-year-old student who was on Facebook heard a noise and looked out of her window, the court heard.
"She saw a man, Mr Ebrahimi, lying on his side with his back to her," Langdon said.
"She saw a male standing by the left side of the man's head. He was repeatedly stamping on the man's head using his right foot.
"While he was doing this he was saying something like 'have some of that'."
James told his partner: "We set him on fire. He is not going to take photos any more. Tell the girls I did it for them and you. We took care of things."
Passing sentence, Mr Justice Simon said the circumstances were "deeply shocking" but said he would make no comment on the suitability of the police's actions that night.
"I am satisfied this was a vigilante crime," the judge told James, who stood emotionless in the dock.
"You decided wrongly that Mr Ebrahimi was a paedophile which put him outside the law. You thought you would take the law into your own hands.
"What you did had nothing to do with the law or justice. Yours was an act of murderous injustice."
He told Norley, who lived next door to James, that it was "mystery" how someone described by friends and family hard working family man could have got mixed up in such a brutal crime.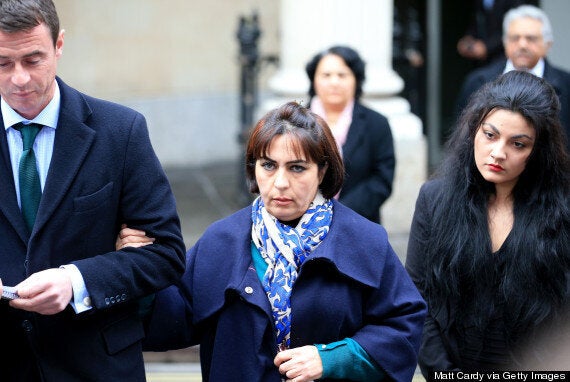 Manizhah Moores (C) accompanied by her solicitor Tony Murphy (L) leave Bristol Crown Court to give a statement following the sentencing of the killer of her brother, Iranian-born Bijan Ebrahimi
The actions of the police in the days leading to circumstances leading to Ebrahimi's death are being investigated by the Independent Police Complaints Commission .
Three police officers have been served with gross misconduct notices and are currently suspended while a further two have been served with misconduct notices but remain at work.
A third officer has subsequently had his misconduct notice rescinded and has returned to work, Avon and Somerset Police said.
Chief Constable Nick Gargan said: "On the day of Mr Ebrahimi's murder, we knew enough about the police response to convince us that we should make an immediate referral to the Independent Police Complaints Commission.
"It is clear that there was a collective failure on the part of statutory agencies and others to protect Ebrahimi and we cannot wait for all the various external investigative processes to run their course before we start learning lessons for the future.
In a statement the IPCC said it had now interviewed six police officers and six civilian communications staff as part of its investigation into the force's contact with Ebrahimi prior to his death.
Ebrahimi's sister, Manizhah Moores said: "The question that now must be answered is whether Bijan's death could have been avoided had he been afforded the protection from the authorities he deserved.
"Lessons must be learned before other vulnerable lives are lost."
Aziz Barat, former chairman of the Anglo-Iranian Society in Bristol spoke to the Press Association outside court.
"This has had a very deep effect on Iranians in Britain," Barat said. "These people have done damage to themselves as well and to society.
"This could have been easily resolved, I think the police have failed everybody. The police easily could have cleared the tension, which came from this accusation.
"They accused him of one of the worst things in life, the police could have made it clear that it was not the case."
Related