WATCH: Our UK Exclusive Trailer Above
'Inside Llewyn Davis' is a simple tale made large with the distinctive storytelling style and black humour that we've seen before in such hits as 'Fargo' and 'No Country for Old Men'.
This time, they shine their unique light on the week in the life of a young musician as he navigates the Greenwich Village folk scene of 1961.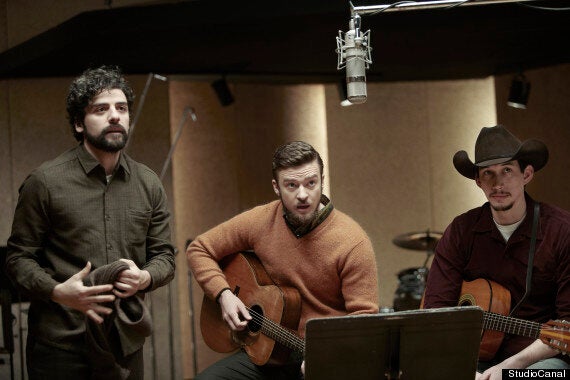 Oscar Isaac, Justin Timberlake and Adam Driver ('Girls') in 'Inside Llewyn Davis'
Oscar Isaac plays Llewyn Davis, a man with bags of enthusiasm, a fair amount of talent, but who just can't catch the same wind afforded to such real-life contemporaries as Joan Baez and Bob Dylan.
Instead, we see him, with only guitar and cat for company, living on the mercy of friends, relative strangers, and trying his luck through a series of encounters, including a brittle Carey Mulligan and a completely scene-stealing John Goodman.
As the Coen Brothers' fourth collaboration with music producer T Bone Burnett, 'Inside Llewyn Davis' contains a variety of music from the likes of Justin Timberlake, as well as from Isaac himself.
'Inside Llewyn Davis' is in UK cinemas from 24 January 2014. Click here for more info. Watch our exclusive trailer above, and enjoy these pictures below, as visually vivid as you'd expect from the Coens...
Related