The singer and his teammates, Steve Davis and Laila Morse, escaped from the camp for a night after winning the Halfway Holiday challenge, giving them a night in a beautiful villa when their loved ones made a surprise visit.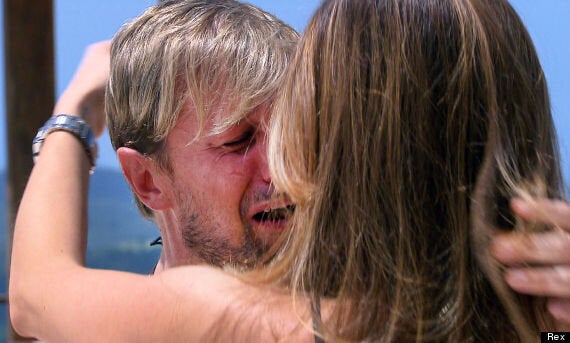 Kian Egan and his wife Jodie Albert
As he embraced his wife, a tearful Kian said: "Oh my god, I don't believe it. I can't believe it, I love you so much."
Snooker star Steve was also emotional when his partner Jeannie appeared and 'EastEnders' star Laila was taken aback when her sister surprised her too, asking her, "have I lost weight?"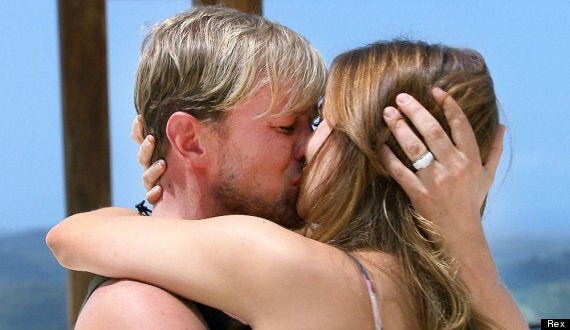 As the six of them sat down for lunch together Jodi revealed they also had messages to give to the other campmates from their loved ones.
'This is going to break their hearts. I don't even know if we can tell them,' replied Kian.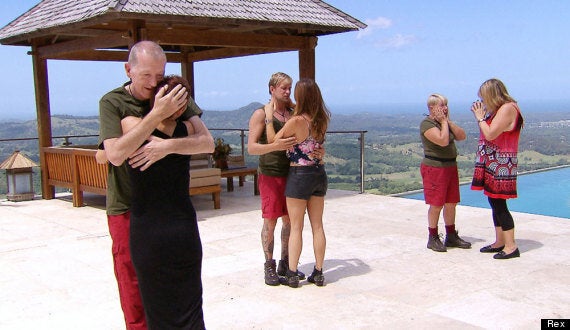 "Alfonso's wife really wants you to give him a message," Jodi continued. "She wants him to know baby AJ is 10 pounds and he is looking exactly like his daddy and he smiled for the first time today."
"Harry [Rebecca's fiancé] said to give Rebecca a big hug and to tell her he loves her," said Jeannie.
"Matthew's wife wants her bikini back," added Laila's sister.
After returning to camp Kian, Steve and Laila dished out everyone's messages and there were more tears all round.
"I've done nothing but cry all day with happiness," said Laila.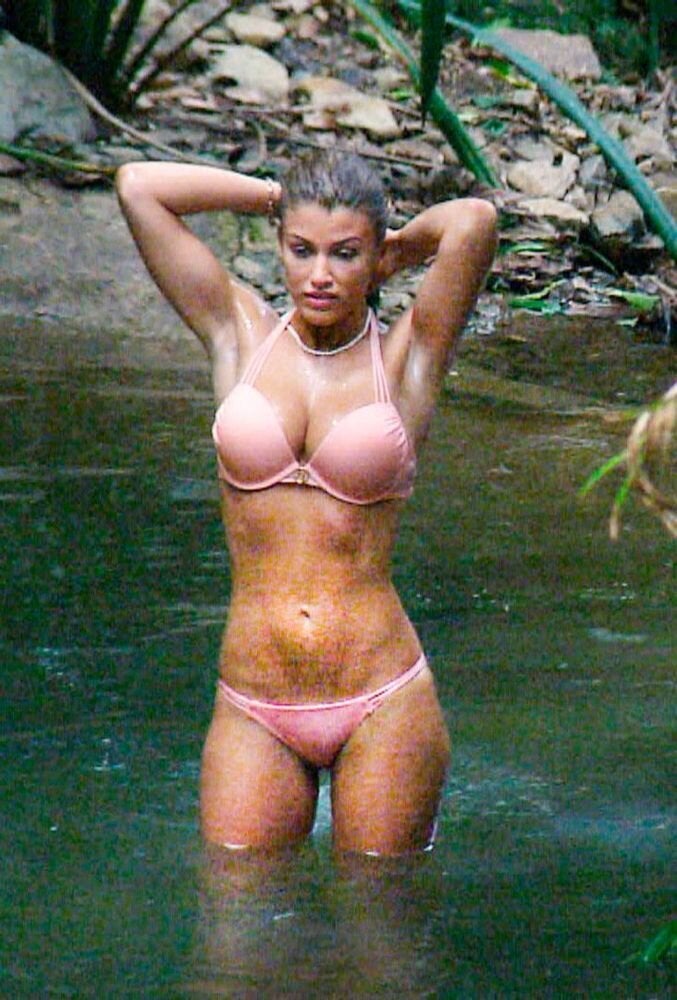 Amy Willerton