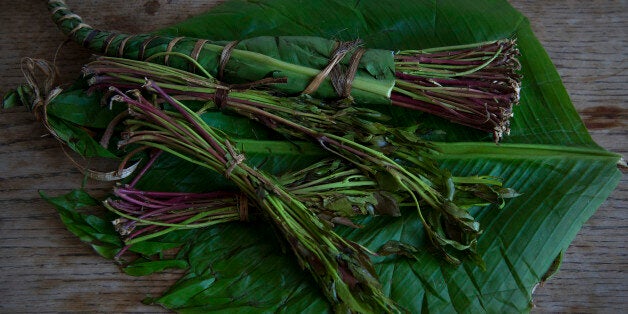 The government has been slammed for its "baffling" decision to ban the herbal drug khat.
The Home Affairs Select Committee said the ban had not been based on proper evidence, and could even lead to distributors falling into the hands of terrorist groups.
Committee chairman Keith Vaz, who has admitted to publicly chewing khat, said: "It is extremely worrying that such an important decision has not been taken on the basis of evidence or consultation."
Theresa May defied official drug advisers earlier this year and decided to ban the plant - favoured by Somalian and Yemeni communities - as a class-C drug.
Around 2,560 tonnes of khat, which makes its users feel more alert, happy and talkative when chewed, worth £13.8 million was imported to the UK in 2011/12, bringing in £2.8 million of tax revenues.
Announcing her decision to ban the substance in July, May said failure to take action in the UK would place the country at serious risk of becoming a single hub for the illegal onward trafficking of khat to countries where it is banned.
And the committee instead recommended a licensing scheme for importers of the plant.
And the cross-party committee also warned that banning the substance could lead to young men formerly employed within the UK trade of the herb joining the al-Qaida linked terror group al-Shabaab.
The Home Secretary's decision to control the plant under the Misuse of Drugs Act came after the Advisory Council on the Misuse of Drugs (ACMD) concluded it should not be banned.
Vaz said: "The expert Advisory Council on the Misuse of Drugs conducted a thorough review of the evidence and concluded that no social or medical harm resulted from the use of khat. We support the Advisory Council's findings."
He said the best solution would be to introduce a licensing system for importers as a "middle way" between unregulated trade and an outright ban.
"The UK should not become a hub for the distribution of illegal khat. It is wrong to place legal importers in the impossible position of choosing between a life of potential hardship or one of crime."