Hollywood does love a film about a film. This year's offering… 'Saving Mr Banks', the surprising story of how the fairytale of Mary Poppins was belatedly brought to the big screen.
It was the early 60s and Walt Disney (Tom Hanks) was on top of the (Disney)World, king of all he surveyed, and a man surely used to getting his own way. But he hadn't factored in the immoveable force of author Mrs P L Travers (Emma Thompson), the author who stood guarding the rights to her literary creation, like a well-spoken tigress guarding her cub.
Cue fish-out-of-water sequence, as a neatly be-suited Mrs Travers travels to blue-skied palm-treed Hollywood, where Disney persuades her to work on the film with his own production team.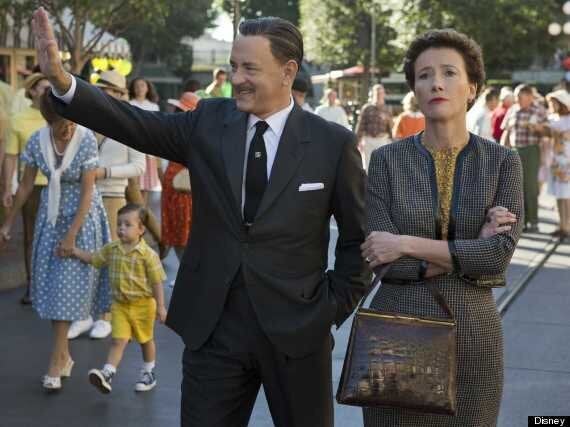 Tom Hanks and Emma Thompson star
Thompson makes a game job of this – imagine Downton Abbey's Countess Dowager propelled to Los Angeles in her younger years – and there are some nice nods to the Poppins film that all fans will spot. "Don't make up words," she tells the musical team, Richard and Robert Sherman – this is BEFORE we've heard any hints of Supercalifrag… hastily tucked away out of sight - but this point of her precise Englishness obstructing progress on the movie those Hollywood types want to make is really hammered home, and it's a relief when Hanks appears from time to time, with attempts to charm Travers into compliance.
The double Oscar winner is as good as ever, as Disney's complacence turns to confusion, frustration and finally some compassion for his high-maintenance overseas visitor.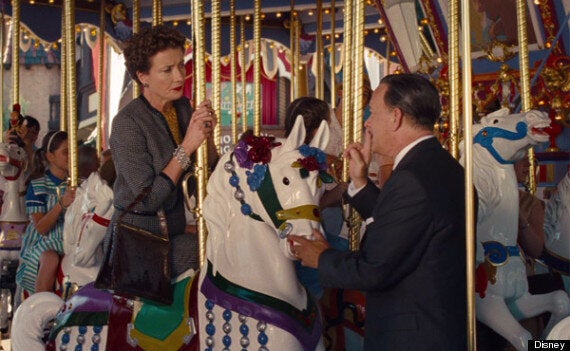 Walt Disney was used to getting his own way, but Mrs P L Travers took some convincing
It turns out, of course, that this most English of guests is not English at all, but an Australian, whose tragic tale is told in flashback by an endearing Colin Farrell and Rachel Griffiths. These bits of the film aren't anything like as fun as the Hollywood bits – Travers' first encounter with Mickey Mouse is priceless – but, by the end, necessary to make sense of Travers' protectiveness over Poppins, although doing little to explain how she became so needlessly supercilious about everything else.
Her humble LA driver Ralph (Paul Giamatti) provides some 'Driving Miss Daisy'-style spoonfuls of sugary syrup and, all in all, this story adds up to a very satisfying whole. It's basically a film about a much-loved film, and Hollywood does love a bit of that.
'Saving Mr Banks' is in UK cinemas from Friday 29 November. Watch the trailer below...
Popular in the Community