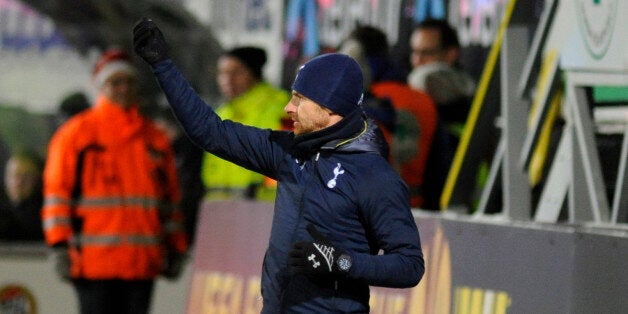 André Villas-Boas' thin-skinned behaviour at Chelsea has returned at Tottenham in recent weeks, and the Portuguese became so incensed at a Tromsø fan goading him he had the supporter ejected.
Unlucky 13? Manchester United's 12-Match Unbeaten Run At Tottenham
Winning In A Winter Wonderland - Tottenham Triumph In Tromsø's Idyllic Alfheim Stadium
Stenersen was ejected from his seat by a steward, who told him he could watch the second-half from elsewhere, but the Norwegian headed for the pub.
"I first sung after five minutes that he would be 'sacked in the morning' and he looked at me," Stenersen told the Norwegian newspaper Nordlys. "At the half-time whistle, when it was still 0-0 and I started the same song, he pointed at me and suddenly the security came and threw me out.
"I know he is under a lot of pressure so I think my words hit him, even though I am only a little guy in little Tromso. He was being a bit petulant. This is the same thing that can be sung by 60,000 at the Emirates Stadium or other grounds."