Shaker Aamer, the last British resident in Guantanamo Bay has accused the US government of enforcing a punishment on him that even the most "despotic regime" would not countenance.
"Let's pretend for a moment that the torture statements made by these men are true: the US should look at the worst that each person is meant to have done, assume they did it even if they did not, and then ask whether they deserve more than twelve years of abuse in this terrible prison," Aamer wrote.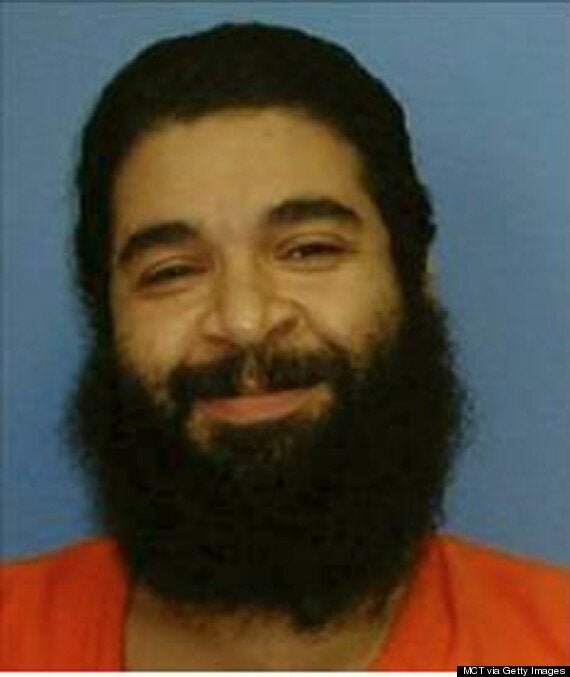 Shaker Aamer of the UK is still being held at Guantanamo
"We might consider twelve years in a terrible prison, for an unidentified crime, imposed without a trial, as harsh under the most despotic regime.
"Surely, even for the 40 or 50 people who have not been cleared, but will never be tried, America has exacted its pound of flesh?"
The Guantanamo detainee, who is a Saudi citizen, was accused of leading a fighting unit for Al Qaeda in Afghanistan in 2001.
Aamer, who is also suspected of communication with shoe bomber Richard Reid, has a British wife and four children who all live in South London. He has been detained for 11 years.
His defence claims all evidence against Aamer came from unreliable witnesses or was gained under torture.
He was cleared for release six years ago, but remains in Guantanamo.
Aamer said his "family values" means he feels the separation from his children more keenly. "My youngest, Faris, was born on February 14, 2002, which was the day I arrived in this terrible place. So I have never touched him, never even hugged him.
"I believe that hugging kids is like a jar that you are filling with love. You need to hug them as much as you possibly can when they are young."
He describes how he meditates in his cell, imagining his family home in Battersea, south London.
"I know that Prime Minister David Cameron has specifically asked President Barack Obama to let me come home to my family. If two of the most powerful countries in the world can't do it, what hope is there for other detainees?" he wrote.
"I do not understand why they won't let me go, and nobody is willing to give me any kind of an explanation. I do not spend too much time looking for an apology for everything that has happened to me here. It is all political. They won't admit mistakes. It is all about covering up."
Earlier this month, Aamer made his first appearance on television, broadcast from his cell. On CBS's 60 Minutes, he said: "Tell the world the truth ... Please, we are tired. Either you leave us to die in peace - or either tell the world the truth. Open up the place. Let the world come and visit. Let the world hear what's happening."