A woman reportedly attacked a rival shopper with a stun gun at a shopping centre after they got into a fight during the Black Friday sales.
The incident involving three females, whose scrap was recorded by a witness, grew more and more vicious until one of them apparently took the brawling up a notch when she took out her stun gun.
In the video, which has been posted on YouTube, a contraption is shown flashing blue and a buzzing sound is heard before the fight abruptly ends.
Stunned shoppers can be seen nearby watching in horror as they hear the crackle of the stun gun.
The women then go their separate ways, with no serious injuries apparent.
It is not known yet why the two women started fighting, though it may have just been the Black Friday deal fever getting to them.
A shopper was restrained after an argument at Asda in Cribbs Causeway, Bristol. Onlookers said the man was tackled by security guards after trying to buy two 60 inch televisions.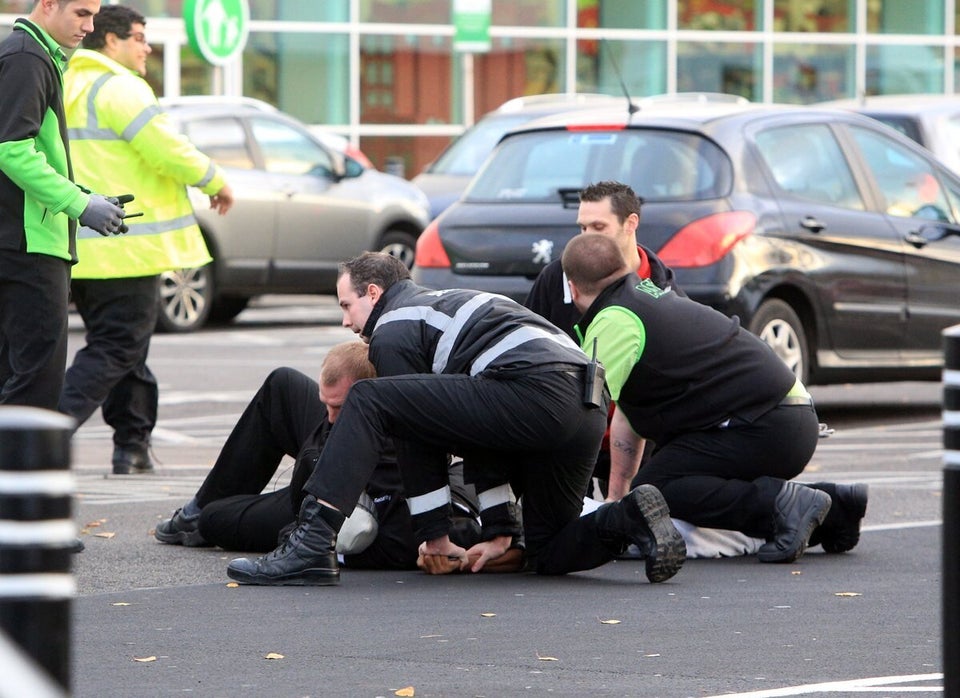 Black Friday Fight In Asda
Related