Fortunes changed once again tonight in the X Factor quarter finals, as Tamera Foster had a "Leona Lewis moment" and Rough Copy bounced back with aplomb.
Host Dermot O'Leary announced it was "double trouble", with each X Factor finalist singing two songs - one voted for by the public and the other chosen by each contestant as a song by their musical hero.
Gary Barlow warned that "some of the acts will be in trouble" as this week the emphasis was on versatility.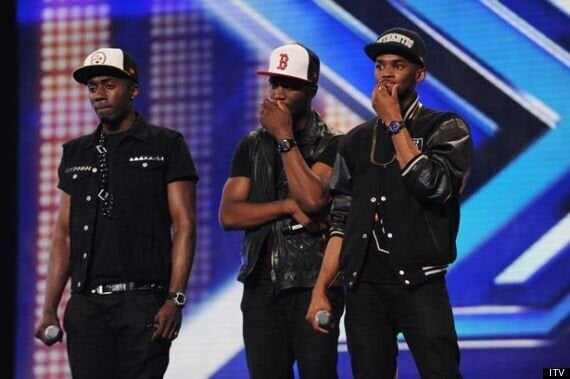 Tamera Foster, who has forgotten her lyrics three times so far, was determined not to make the same mistake again tonight.
After seeing a hypnotherapist this week, the 16-year-old from Kent vowed: "I've got to remember the lyrics this week, there is no room for mistakes. I've definitely had a lot of chances so this week is do or die."
Following a flawless rendition of Rihanna's We Found Love, Barlow said: "It's not about the fall. It's how you get up after the fall. You have come back this week with a really strong performance."
Foster's second performance was Roberta Flack's The First Time Ever I Saw Your Face, as voted for by the public.
Louis Walsh called it a "Leona Lewis moment" as the winner of the third series of X Factor had sung that song.
Favourite to win Sam Bailey chose Whitney Houston's How Will I Know, revealing that the last time she sung a Whitney song was when she was 16 at a holiday camp.
Nicole Scherzinger said she felt it was "like a cruise ship version of that song" but Sharon Osborne hit back, saying: "I think the cruise ship you saw her on was called the O2."
The public chose Emeli Sande's Clown, a song which Bailey said made her think of her two children.
Barlow told the 35-year-old she was a "superb singer" and Scherzinger said she had just one word: "astounding". Osborne gushed: "Tonight you moved me, you touched my soul, I love you."
Judges were not won over by Nicholas McDonald's opening performance of Just The Way You Are by Bruno Mars.
Osborne told the Scottish 17-year-old: "Now is the time that the inner Nicholas has to come out and you have to be like a lion."
Barlow said: "Risk is a key factor at this point in the competition. Right now it's just a little bit too middle of the road."
McDonald admitted he was taking a "massive risk" by choosing Take That's The Greatest Day as the song by his musical hero.
But Walsh reassured him that the risk "totally paid off" adding: "You know what you remind me off - a young Gary Barlow."
Osborne agreed: "I felt the passion. Not only could I feel it I could see it in your eyes. I could feel that inner beast rising within your soul."
Luke Friend sang Skinny Love by Bon Iver first, then for his musical hero song he picked Mumford & Sons' I Will Wait.
Walsh said of Friend's first song "I didn't have the heart to tell him that I hate that song".
But after the second performance, the judge asserted: "You deserve to get a record deal. I think you are the one to watch."
Friend, who admitted that he used to put on shows for his family and charge them £1 to come into his room to hear him perform, was praised by Barlow: "Overall the vibe was fantastic, the whole studio loved it."
After finishing in the bottom two last week, Rough Copy made a fierce comeback tonight with a megamix of R Kelly's She's Got That Vibe and Bobby Brown's Every Little Step.
Scherzinger told the R'n'B Trio: "You boys deserve to be in the finals, absolutely."
Barlow added: "This is the way to get back into this competition, great job."
The audience booed Walsh as he said: "I thought it was good, I didn't think it was great. The vocals were a little bit weak."
Voters chose R Kelly's I Believe I Can Fly. Scherzinger called it an "uplifting performance" adding: "You took us to RC church - a little bit of heaven."
The acts will return tomorrow night when they find out who will make it to the semi finals.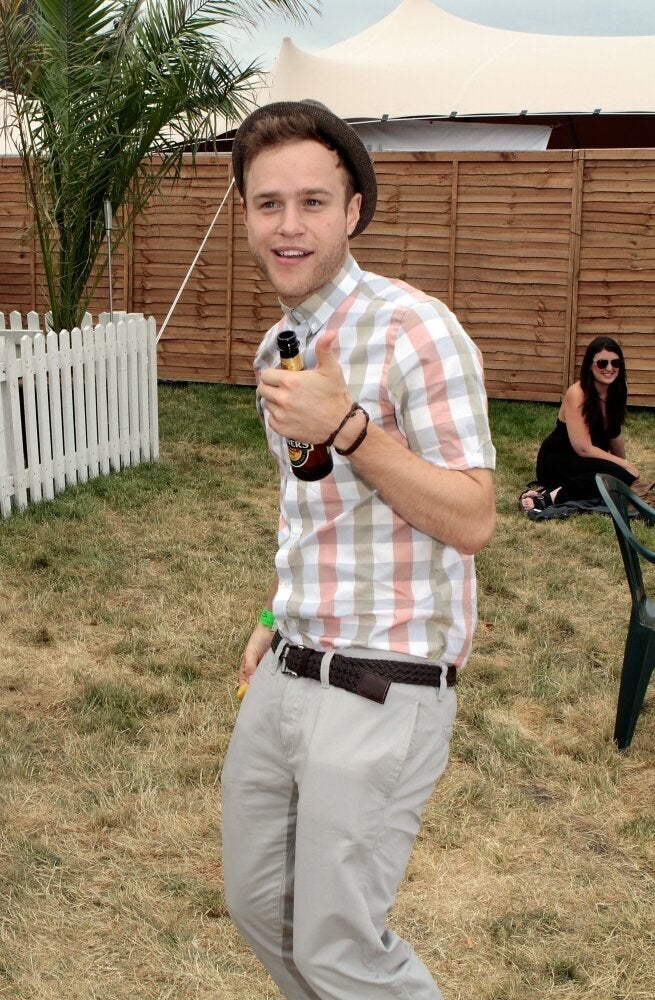 X Factor: The Biggest Losers