Two police officers who were in a helicopter that crashed into a Glasgow pub had previously received bravery awards, it has been revealed.
Officers Kirsty Nelis and Tony Collins were both killed when the helicopter came down onto the roof of the Clutha Vaults pub on Friday night, police confirmed on Sunday.
The pilot captain, Dave Traill, also died, as did Gary Arthur, 48, from the Paisley area.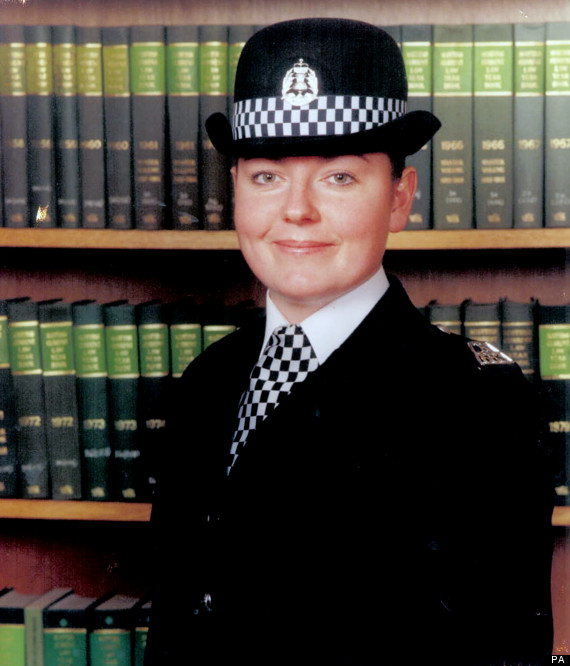 Kirsty Nelis was on board the helicopter
At least eight people were killed in the incident.
Story continues after slideshow:
Police Scotland Chief Constable Sir Stephen House said both constables were members of the helicopter unit and had both previously been commended for acts of bravery.
Sir Stephen said: "It is with great sadness that I can confirm that the crew of the helicopter involved in this incident have all died. They were constable Tony Collins, constable Kirsty Nelis and the pilot captain Dave Traill. Police officer Tony Collins
"Kirsty and Tony were members of the Police Scotland operations support division. They were part of the helicopter unit.
"Captain Dave Traill had worked with the police for over four years and was very much a part of our team.
"I'd like to pay tribute to all of them and the work that they did over the years keeping people safe across Scotland.
"Both the officers involved had previously been commended by the police by bravery in different acts."
Pc Collins was 43 years old, Pc Nelis was 36 and captain Dave Traill was aged 51, police said.
Sir Stephen said: "Since the tragic incident on Friday night it has been an extremely difficult time for all those affected.
Our thoughts and condolences remain with the families and friends of the people who have died.
"I would like to repeat my thanks to all the emergency services and partners who continue to work at the scene in what is a complex and difficult operation.
"I would also like to thank the many people who have expressed their sympathies and support for us. Everyone has taken great comfort from these words at such a difficult time."