Ladies and gents, prepare to witness the fitness as we present to you Harry Styles and David Beckham. Together. In the same picture.
*fans self*, *faints*, *dies* etc, etc.
The swoonsome twosome sent fans into meltdown as they posed together at the 'Class Of '92' premiere on Sunday night.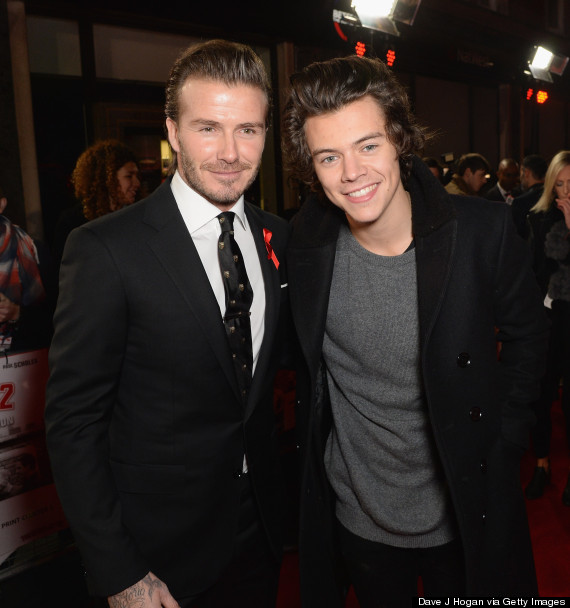 David Beckham and Harry Styles
The One Directioner was there to support pal David as the film documenting the success of five prolific Manchester United players received its first screening in London.
> REVIEW: 'The Class Of 92' - Documentary Shines A Worshipping Light Over David Beckham And Manchester United Teammates
Speaking about his admiration for Goldenballs - who was also joined by wife Victoria and his three sons on the red carpet - Hazza gushed to BANGShowbiz: "Absolutely David is inspiring. He's a legend. This film is amazing because it's the team I grew up watching and my friend directed it as well so it's great. I'm really proud of him."
But Becks isn't the only person Harry has been admiring of late - the lothario has reportedly been romancing Daisy Lowe, despite the fact he was only linked to Kendall Jenner a few weeks ago.
The pair are both part of the trendy north London clique of celebs headed up by Nick Grimshaw and Kelly Osbourne, and according to The Sun On Sunday, their friendship has apparently turned into something more...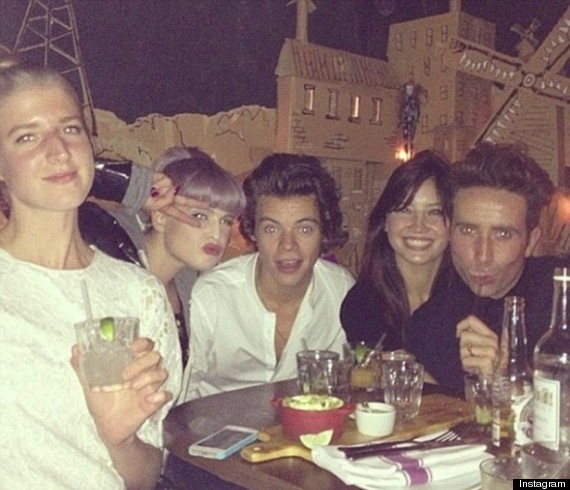 Harry and Daisy (second from right) with their group of pals
A source told the paper: "When Harry met Daisy there was a real spark.
"When they see each other they make sure it's in private at night or with a group of friends."
Daisy previously dated 'Doctor Who' star Matt Smith.
LIKE US ON FACEBOOK | FOLLOW US ON TWITTER