Brutal footage and pictures have emerged of journalists being attacked by Ukrainian police in Kiev.
A Euronews cameraman was pushed to the ground and beaten around the head, his groans of pain audible as his camera still rolled.
A Reuters photographer, Gleb Garanich, was photographed continuing to work despite a gaping wound on his head.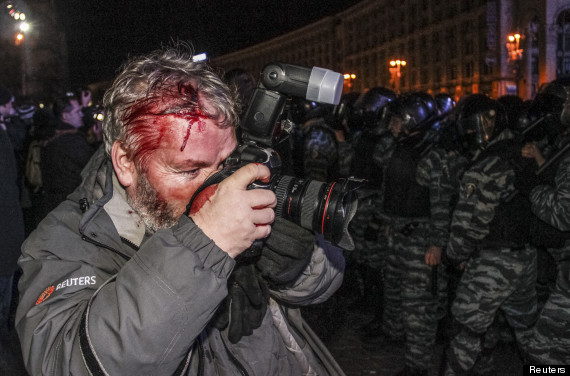 Gleb Garanich
The demonstrations were sparked by president Viktor Yanukovych's refusal to sign a deal on closer EU ties, in favour of a closer relationship with Russia.
On Sunday they stormed the city hall, ramming police lines with a digger.
Officials in Kiev said over 300 people were injured and 162 protesters and police officers hospitalised.