It's been a poignant weekend for fans of the record-breaking 'Fast and Furious' franchise, with the release of the seventh film in the series.
It's been a chance to reunite with their favourite characters - Dominic Toretto (Vin Diesel), Letty Ortiz (Michelle Rodriguez), Mia Toretto (Jordana Brewster) - but also to savour one final time the appearance of Brian O'Conner played by Paul Walker, who died in a car crash in November 2013, shortly after he'd begun work on the seventh film.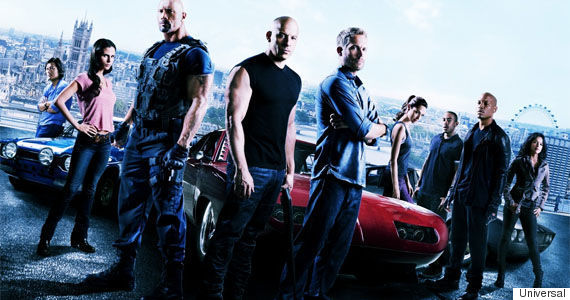 'Fast and Furious 7' marks Paul Walker's final appearance on film
Although there's been much talk of how the cast and crew were affected by Paul's death, with Vin Diesel saying he felt his presence at the birth of his child, Michelle Rodriguez saying she lost herself, trying to drown her grief in drink and sex, the production being delayed and the late actor's brothers Caleb and Cody having to step in to help finish shooting, it was unclear until this weekend's release just how the film would deal with Paul's passing.
It turns out the team couldn't have done more to express the strength of feeling for the actor, with poignant scenes that manage to be both reflective but strangely uplifting.
SPOILER ALERT!
Paul's character Brian O'Conner survives the various chases and stunts that punctuate the film, and is finally seen playing on the beach with his family. Other cast members gather to watch him, while Vin Diesel gives a voice-over on the importance of family and friendship.
Vin Diesel's character Dominic drives away and stops at a junction. Suddenly, Paul Walker's character is in a car next him, and the pair say goodbye before driving off in different directions, and a montage paying tribute to Paul's screen moments follows.
Paul Walker told HuffPostUK back in 2012 that he felt fortunate to have "lived five lives" and do whatever he wanted, because of his success with the 'Fast and Furious' franchise.
The actor was speaking on the set of the sixth film, which went on to become the biggest so far of all the hit films, co-starring Vin Diesel and Michelle Rodriguez.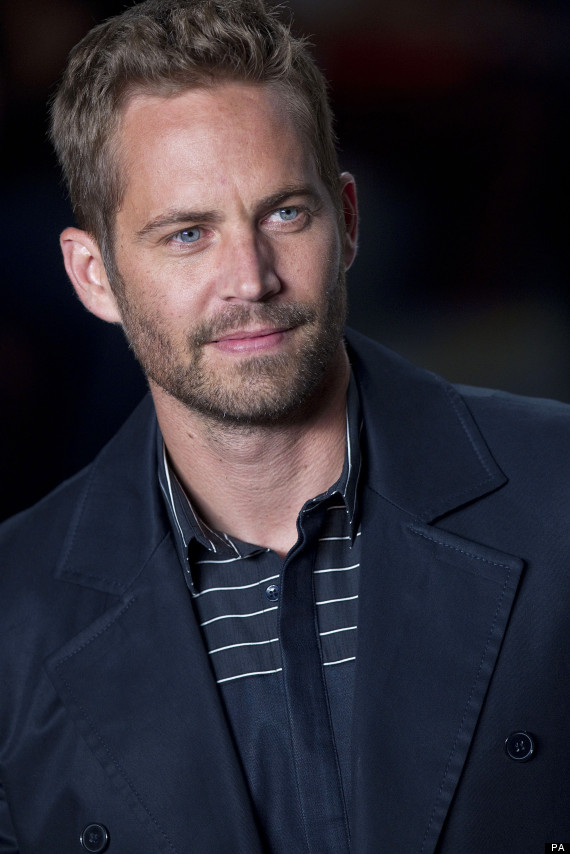 Paul Walker felt fortunate, but lazy, with his 'Fast and Furious' success
He told HuffPostUK: "It's allowed me a lot of freedom. I've been able to do virtually whatever I want, and live like five lives. It's been a blessing and a curse in a sense, though, where it's allowed me to be lazy in this area.
"I think that's also a good thing, because it allowed me the time to go and figure out who I was, and what I was about, as opposed to my head just always spinning. I was chasing the carrot, and trying to live up to whatever it was. So it's cool."
Walker, who played rogue cop Brian O'Conner in the series, remembered the surprise of success of the first film, which he'd accepted before there was even a script, because of his own interest in street racing, on which the films are based.
"They offered me a million bucks and my representatives were freaking out. They were like, 'You can't do this, there isn't even a screenplay! I was like, the f*ck I can't!
"The best thing is that, today, obviously, if I was offered that same type of deal, I would say no. I wouldn't even think about it. But I was like this young kid who was excited and was just not overthinking it and just going with what felt right, and look what happened.
"I remember at one point I got a phone call the opening night, Neil Mouritz and Rob Cohen are running around LA, and they're going to the different screenings and everything was selling out.
"And I actually saved Neil's and Robs voice messages, I have them on a hard drive. Neil, I remember, was like 'Holy f*ck! It's a a cultural phenomenon man! F*cking it's the 12 o'clock showing and they're f*cking lined up around!'"
Paul Walker's success in the franchise enabled him to create his own charity foundation, Reach Out Worldwide, but he continued his lifelong association with cars, running his own garage, and still held a dealer's licence. But he sounded ambivalent about continuing with the business when he spoke to us.
"It's kind of a, 'been there, done that' kind of thing. It supported the hobby for a while but it turned into a real business, you know.
"Friends are working for me so I'm just going to keep it going but it doesn't mean as much to me as it once did, that's for sure.
"I think, you know, I've got a 13-, almost 14-year-old daughter. Priorities are in different places, but it'll always be a big part of who I am, that's for sure."
Walker, 40, was the passenger in a Porsche sports car driven by a friend - who also died - when it crashed north of Los Angeles on 30 November 2013. He had just finished hosting a charity event at the time.
We remember his red carpet moments in pictures below...