The draw for for next summer's World Cup is made on Friday and given England are not in the top-seven-ranked sides in the world, they will have to play one of the seeds like Brazil, Spain or Germany.
But Hodgson used a famous quote from the Oscar-winning actor Tom Hanks to sum up his phlegmatic position on potential opponents.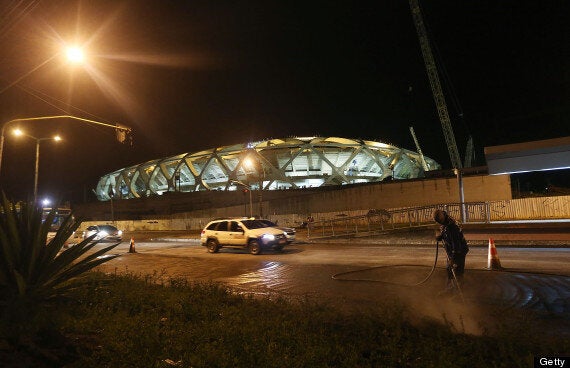 Hodgson wants to avoid playing at the Arena Amazonia in Manaus
"It's like Forrest Gump and his box of chocolates. We will open it up and see what we get," he said. "Then we will try and digest it."
The former Liverpool manager is more concerned about the venues for England's games, which will also be decided in Salvador, northern Brazil, on Friday.
The size of Brazil creates logistical problems in terms of travel for the 32 teams taking part. If you were to drive from the furthest venue in the north to the most southerly location, it would take you 53 hours.
And of greater concern to Hodgson is the difference in climate between the two ends of the country.
How About A Jungle Playlist?
Rio de Janeiro, where England played in June, enjoys reasonable temperatures of around 25 degrees centigrade in the summer, but in Manaus - a city located right in the heart of the Amazon rainforest - temperatures soar way beyond 30 degrees and humidity levels can reach up to an almost unbearable 86 per cent.
"The venues we play in do worry me more than the opponents," the England manager said.
"You always hope that the draw is going to be kind to you in terms of where you are going to be asked to play.
"There are venues in Brazil that will be harder to play in than others.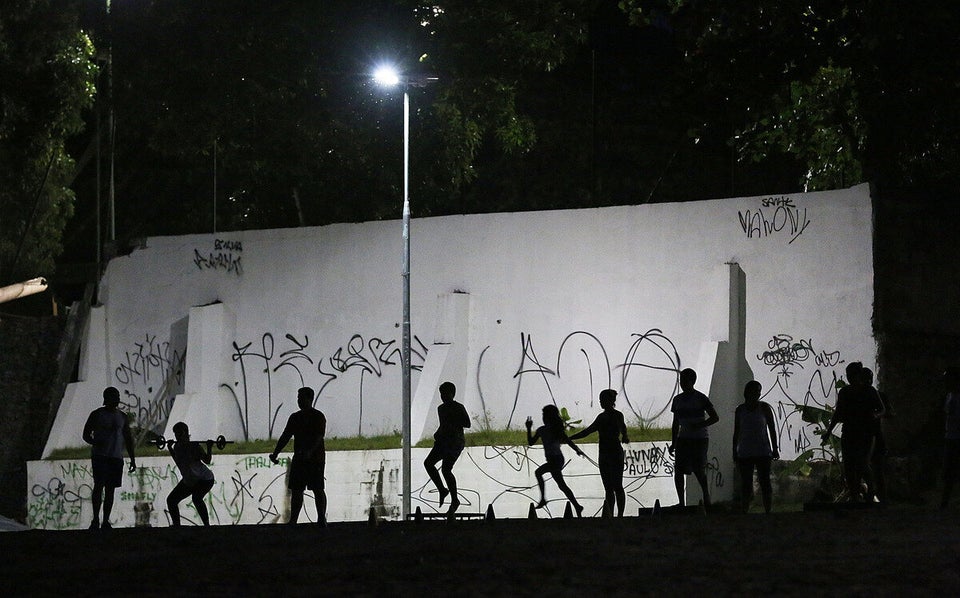 "Manaus will be a difficult venue for everyone, but for northern European players it will be a little bit harder. The tropicality of Manaus is the problem.
"You have a bit better chance if you get one of the venues where the climate is kinder. Manaus is the place ideally to avoid and Porto Alegre is the place ideally to get."