The Sun is under fire after publishing the story of a six-year-old trans boy.
The paper's front page carried the headline "I'm a boy, says twin girl, 6″ - complete with a photo of the child and his identical twin sister.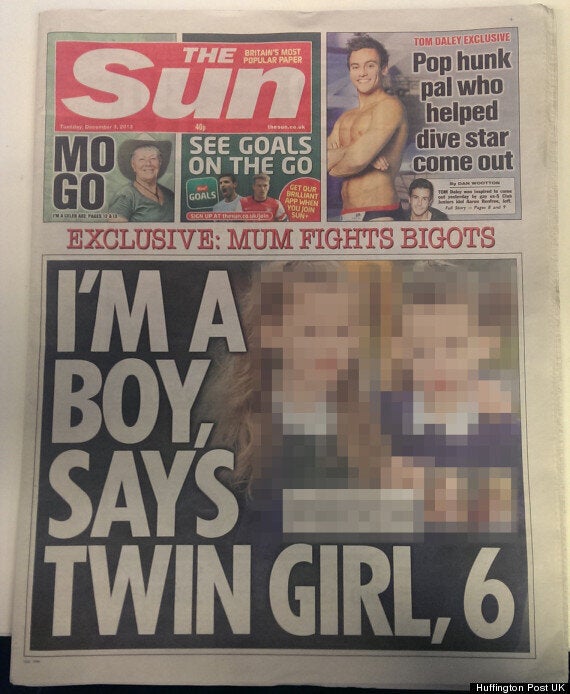 Huffington Post UK did see it as relevant to publish the picture of the children
The paper's splash has been branded "irresponsible and potentially harmful" by LGBT groups.
Many also took to Twitter reacting angrily to the paper's reporting of the child.
The charity Trans Media Watch (TMW) told Pink News the issue of trans children should be discussed in the media without reference to individual cases.
TMW told PinkNews.co.uk that it was deeply concerned by The Sun's article, arguing it should not have been published, particularly as it identifies the child's school.
"Not only do some trans children not grow up to be trans adults but many may wish to live lives in their real gender where they are not known by people around them to be trans.
"An article like this being available in perpetuity online therefore represents a breach of the child's human rights," the group said in a statement.
The Huffington Post has asked The Sun to comment on this story.