Boris Johnson has come under fire for a 'highly politicised stunt' over tube fares in London after prices for 2014 were unveiled.
Public transport fares in London are, on average, being held at the inflation rate for next year but some Tube season ticketholders will have to fork out for rises of more than 1% above inflation in January.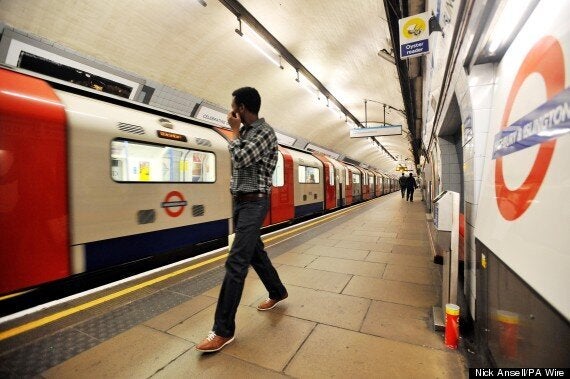 The TSSA rail union said that the mayor's announcement showed the Conservatives were 'running scared'
While the average rise in January for bus, Tube and tram rides in the capital will be 3.1% in the new year, a Tube season ticket covering six Underground zones will be rising 4.3% to £2,320.
This rise also applies to a seven-day Travelcard ticket for six zones which goes up from £55.60 to £58.00 in January.
Seven-day Travelcard and annual tickets on journeys covering Underground zones 1-4 rise 4.1% in the new year, while the rise for zones 1-5 is 4.2%.
The 3.1% overall increase is equal to the July 2013 RPI inflation rate which determines mainline rail fares.
But unlike the mainline fares, which will be going up by an average of RPI plus 1% (making it a 4.1% overall average rise), the Mayor has, on average, frozen the London fares in real terms.
But because Travelcard season tickets cover both mainline and Transport for London (TfL) services, the weekly, monthly and annual Travelcard tickets are going up by an average of 4.1%.
On the buses, the pay-as-you-go fare on Oyster and contactless payment card increases 5p to £1.45, while the single cash fare stays the same.
Mr Johnson said today: "I have always said I was determined to bear down on fares, while ensuring that we can still invest properly in a transport system that is critical to our city's success.
"This package, which has been made possible by the continuing delivery of efficiencies across TfL, ensures that fares remain affordable and that we have the level of funding we need to continue to improve the network and deliver even better, more frequent services for everyone.
"I know that families and working Londoners who have helped drive the economic recovery still face real pressure over the cost of living and so I've decided to keep fares in line with RPI and therefore freeze them in real terms for next year."
Manuel Cortes, general secretary of the TSSA rail union, said: "We are delighted that millions of commuters will benefit from the fact that Boris and the Tories are now running scared from Labour's attack on the cost-of-living crisis facing hard-working families.
"We welcome the news that fares will not be rising again above inflation in January but we want to see an end to annual inflation rises altogether. We have the highest fares in Europe and it is high time they were frozen."
RMT union general secretary Bob Crow said "The truth is that, with many people facing pay freezes or cuts, these fare increases will still hit London's poorest the hardest.
"The cynical attempt to play off fares against cuts to jobs, services and safety will fool no-one as this highly politicised stunt unravels for Boris Johnson and the Government.
"If it wasn't for the savage cuts being imposed on transport services in London by the Tory-led Government, we could cut fares, retain every staff post and improve passenger services."
TUC general secretary Frances O'Grady also questioned the mayor's actions.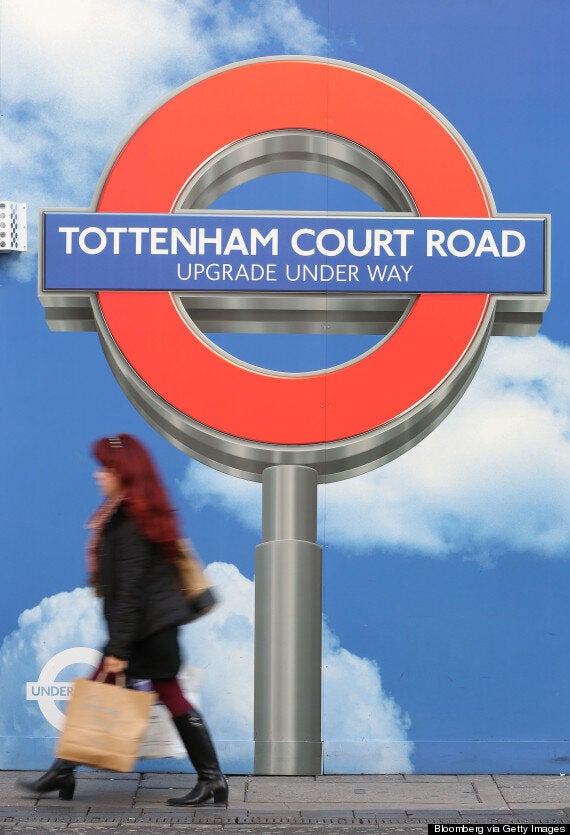 Could upgrade mean sponsorship?
"The Mayor is adding to London's living standards crisis. He must think that we are all suffering from a low IQ if he expects hard-pressed commuters not to notice this fares hike."
Asked how much a one-way ticket from his "nearby station" Angel to London Bridge, near city hall, would cost he said: "Oh blimey. I've got the figures here."
Passed a list of ticket costs, he added: "A cash single, it is currently, in zones one to seven, it is £6.70. Can that be right?
"That's what it says here. Seems unbelievably expensive to me. That's outrageous. That cannot possibly be right."
After some considerable further study of the chart, he added: "Oh zone one, here we go, £4.50."
Asked about today's fares announcement he said: "I'm not going to pretend that this is a massive, massive, swingeing fare cut, it's not that and everybody can see that but what we are doing is doing our level best to keep fares as low as we possibly can and to modernise the network, to modernise the system."
One caller to the show recommended turning London underground ticket offices into branches of the chain Costa Coffee, an idea that Mr Johnson said was being looked at.
He said: "It's a very interesting idea and actually, of course, TFL are looking at it. We are definitely looking at it. We want to make maximum use of the spaces in our ticket halls. There's a huge potential for retail there."
Mr Johnson said the London Assembly was "very keen" to rename stations with the name of big corporations in return for major sums of money but it was doubtful such a move would raise enough to cover the administrative costs of changing the underground's maps.
"If you wanted to call Tottenham Court Road Samsung or something, which I think many Londoners would object to anyway, you would have to get a pretty stonking sum from Samsung to justify the changes."
Mr Johnson said he was not against the move in principle but it would cost "top dollar", potentially upwards of £4 million.