Idris Elba steps into the part of his career so far, playing the title role in 'Mandela: Walk to Freedom', in cinemas from 3 January 2014, but we are giving Huffington Post UK readers the chance to see it first FOR FREE at special preview screenings nationwide.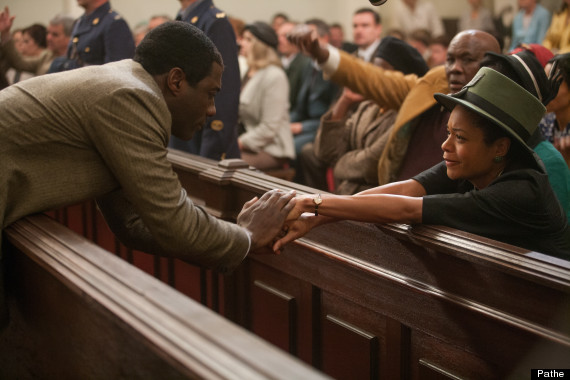 Idris Elba and Naomie Harris bring Nelson Mandela's story to life on the big screen
'Mandela Long Walk to Freedom' celebrates Nelson Mandela's extraordinary journey from his childhood in a rural village through to his election as President of South Africa. It explores the Mandela unknown to most of the world - the lover of fast cars and women, the boxing enthusiast and playboy, the skilful lawyer and the gun-toting freedom fighter - an intimate portrait of the making of a modern icon.
As well as Idris Elba, the film stars Naomie Harris as Winne Mandela, and is directed by Justin Chadwick. Watch the trailer below...
To claim your preview screening tickets for 'Mandela Long Walk to Freeodm', click here.
You'll need to be quick, as tickets are allocated on a first come first served basis. Tickets should be presented at the Odeon cinema box office with a copy of this page to gain admittance at 6pm for 6.30pm on 10 December.
Click here to visit the official 'Mandela Long Walk to Freedom' Facebook page
Terms and Conditions
• Competition open to UK residents only
• Tickets are subject to availability and will be allocated on a first come first served basis via www.showfilmfirst.com
• Tickets are not for resale and there is no cash alternative available
• Travel and accommodation is not provided
• No late admittance
• The cinema reserves the right to refuse admission
• In the event of a dispute the cinema manager's decision is final