Lady Gaga is no stranger to getting her kit off (to put it mildly), having recently gone full frontal on-stage at G-A-Y as well as appearing totally nude on the pages of V magazine - and now she's at it again.
The singer has posed in the buff on the cover of Candy magazine, which celebrates transvestism and transsexuality.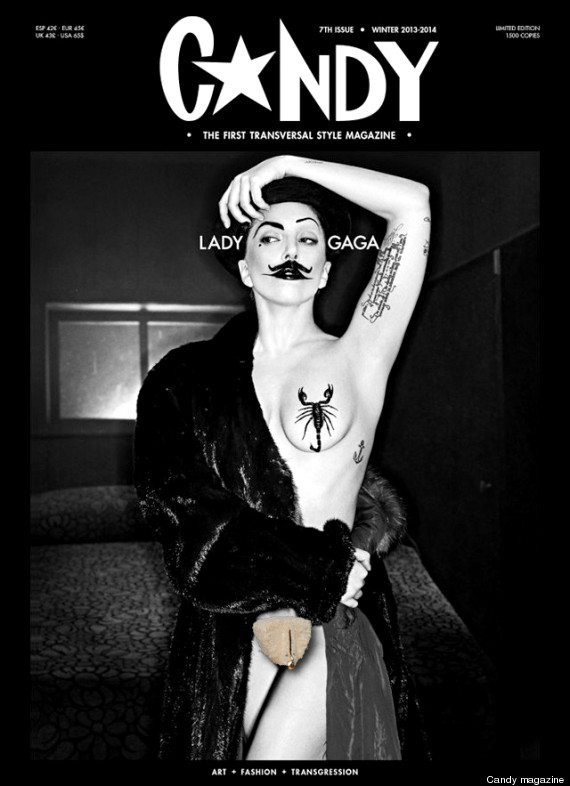 She can be seen donning a moustache and covering her nipple with a stick-on scorpion, all whilst airing her Lady Ga-garden to the camera.
Her friend Marilyn Manson also graces an alternative cover, but unlike Gaga he managed to keep his clothes on. Thank goodness.
LIKE US ON FACEBOOK | FOLLOW US ON TWITTER