Christmas grinches and scrooges rejoice – killjoys have banned an 11-year-old girl from selling mistletoe in a public park.
The entrepreneurial youngster was selling the $4 (around £2.50) bags in an effort to help fund the $4,800 (£3,000) dental braces her father was shelling out on.
But Madison Root's straight smile was thrown into jeopardy after a security guard stepped in during her sales drive in an Oregon park on Saturday, ABC News reported.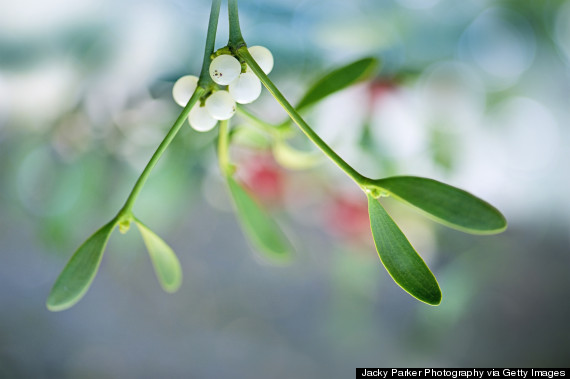 Madison Root was selling bags of family-grown mistletoe when she was asked to pack up her wares
Madison was ordered to pack up the goods (sourced from her uncle's farm) by the guard, who informed her she needed city approval and documentation.
She was told she could either move on and continue operating outside the park's boundaries… or beg for donations.
"I don't want to beg! I would rather work for something than beg," she told ABC affiliate KATU.
"We totally understand the rule," Root's father, Ashton, told OregonLive.com.
"But here she was selling mistletoe and all around her were people playing music for money, or asking for money for pot, or just spare change. We're allowing people to beg, but not to sell; it seems like there should be some sort of exception."
Just when you thought this tale would end in tears (and crooked teeth) fear not!
Since Madison's plight came to light, the family farm has witnessed an unprecedented demand for its mistletoe – with orders pouring in.
And Madison has even set up her own website, should you feel moved to contribute to her Hollywood smile.
But wait, there's more... she'll also be back in the park legally selling her highly poisonous sprigs, under which it is traditional to kiss, on December 14 and 15 after sorting out the paperwork.
At this rate she'll be able to fund the dentistry work or thousands! Merrrrrrry Christmas.