And the maker has made a tidy profit, selling the striking vehicle for $17,500 on eBay.
Modified to resemble the Batmobile of Christopher Nolan's Dark Knight trilogy, the handmade cart can travel up to 38mph.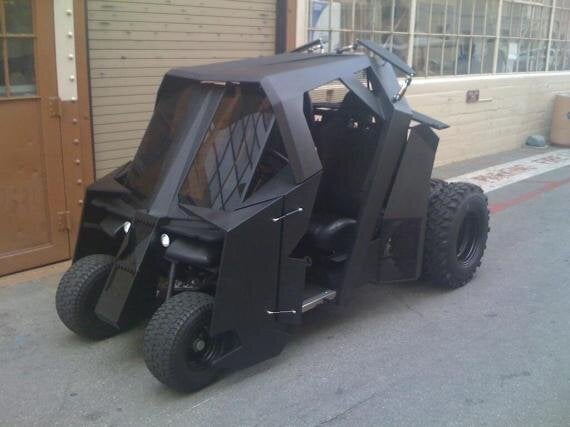 "Yes, Mr Wayne, it does come in black."
It features six tyres, disc brakes, cup holders, an iPad and Batman logos, while the seller claims the cart was driven on the Warner Bros. lot during filming.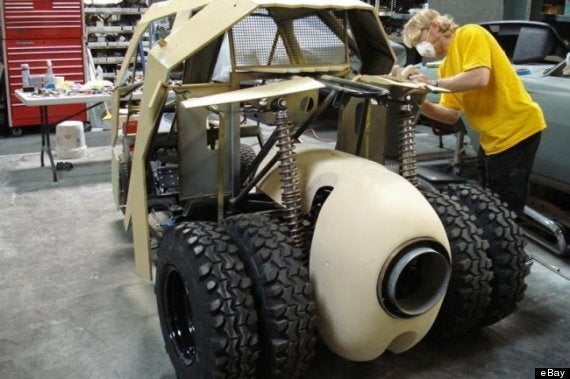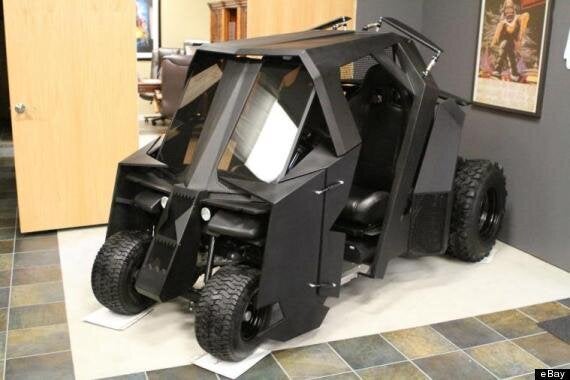 Popular in the Community