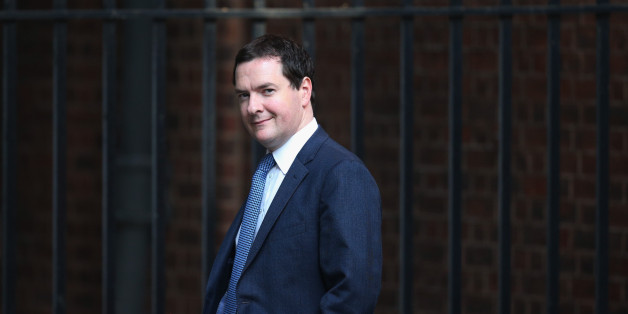 Oli Scarff via Getty Images
George Osborne has confirmed plans to make foreign owners of UK property start paying capital gains tax, in a move that has sparked fears that foreign investors would be scared off from the London property market.
The Chancellor told MPs that the plans, which come in from April 2015, will combat the "unfair" imbalance that meant British residents had to pay up to 28% CGT on when they sell a property that isn't their main home, while foreigners were exempt. The move is expected to raise around £40 million a year.
Soaring London property prices have caused deeper concern, as prices soared by £50,000 in a single month to £544,232. Critics say the flood of foreign investment is pushing up property prices, as reports found that 70% of new build homes in the capital were snapped up by foreign buyers.
Osborne's move comes as MPs, like Liberal Democrat Deputy leader Simon Hughes, called for foreign property owners to be hit with extra taxes to stop London property turning into a "global commodity for the super-rich".
Those most affected by Osborne's move would be private landlords from the Eurozone and elsewhere in the world. However major property investors like the Qataris would be unlikely to be scared off as they invest through corporations and funds, so pay different taxes. Eastern investors are unlikely to be deterred due to the high property taxes in their home markets like Singapore and Hong Kong, experts say.
John Cooney, head of private client tax servcices at accountancy firm EY, said: "Today's raid on the pockets of overseas private landlords will align this area of the UK's tax system with many other jurisdictions, including the US and many of our European neighbours."
"But it will nevertheless send shivers down the spine of institutional investors. It will be important for the UK's competitiveness that such overseas investors realise that this is a targeted measure and not the first stage of a cash grab by HM Treasury."
Liz Peace, chief executive of the British Property Federation, said: "This measure will raise little more than £40m a year, and yet may do far greater damage to institutional investment in the private rented sector, and to housing supply more generally."