Tom Daley has revealed that it was love at first sight when he met his partner and that he made the first move when he met Dustin Lance Black.
In an interview with Jonathan Ross to be screened on Saturday night, Tom - who revealed he was in a relationship with a man earlier this week - said: "It really was love at first sight, I'd never felt like anything like it before. We were at a party and I hadn't even spoken to him all night. I didn't know what to do or if he was gay at first.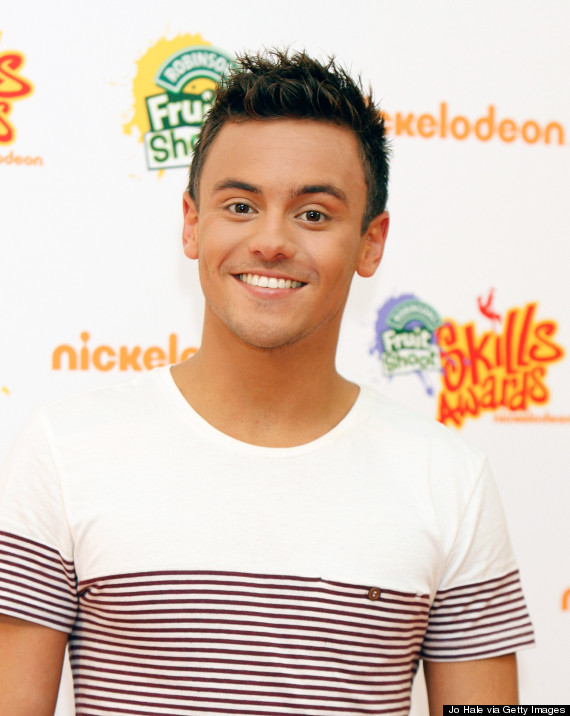 Tom Daley
"I made the first move, I typed 'call me' in his notes with a smiley face on this phone and the next day he texted."
Since meeting the Oscar-winning screenwriter, the Olympic diver said he's never been happier.
"He makes me feel safe and happy, right now I couldn't be happier," he said.
"I'd never felt the feeling of love, it happened so quickly, I was completely overwhelmed by it to the point I can't get him out of my head all the time.
"I've never had it before where I love someone and they love me just as much.
"I've got the most amazing friends and family and he's so supportive and always been there for me. Dustin Lance Black
Tom also explained that it was Dustin who persuaded him to continue with diving career.
"He saved me from not wanting to dive anymore," he explained.
"After the Olympics I was down in the dumps, as it's such a hard way to get back into everything, but he gave me the extra motivation and made me work harder and that is exactly what I need."
In the emotional interview, Jonathan asked Tom about his decision to talk about his private life for the first time this week.
Tom said: "It was a terrifying decision to make, I didn't know what the reaction was going to be like, I didn't know how it was going to go but I felt I needed to say something. I wanted to say something in my own words and from the heart, I didn't know what else to do.
"Right now I couldn't be happier, the support and reaction has been amazing, everyone has been so supportive and I just have to thank them."
Tom also revealed that he felt 'trapped' by not being completely open about his sexuality.
"It felt like a dirty little secret, it felt like I had chains wrapped around me, I couldn't be who I was, I felt alone and trapped," he said.
"Just telling one person made me feel so much better, just that one person took a weight off my shoulder.
"I told Sophie my best friend first as I knew she'd be really accepting of it.
"She's been so supportive and there for me.
"Now that everyone knows, I have nothing to hide, those chains that I felt wrapped around me are gone and I can carry on with my life as normal and be happy."
LIKE US ON FACEBOOK | FOLLOW US ON TWITTER