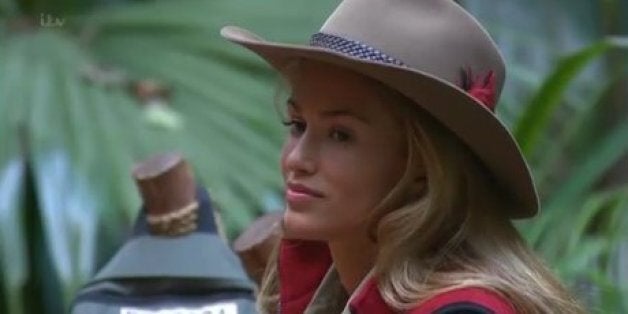 The soap star was already upset at losing her friend, swimmer Rebecca Adlington, who was voted out last night, before she clashed with Willerton over the cooking.
She told former Westlife singer Kian Egan: "I'm ready to blow. I'm sick of it all, emotionally, annoyance. I'm finding it so frustrating being tongue-tied because nobody sees what we see."
The Irish star tried to keep her calm, telling her he knew "exactly" what she was talking about, but she still snapped at Willerton when she started brushing her hair while wearing a skimpy orange bikini.
Pargeter told the model: "They are getting great shots of your arse".
Willerton replied "Are they?" and Pargeter told her: "Of course they are - you've got a bikini on and you've got your arse to the camera."
The model did not help herself when she handed over two smuggled bikinis and a lipstick after show bosses threatened to take away some of the group's food if she refused.
Fashion designer David Emanuel told Egan that Willerton had been unfair to her fellow female celebrities by keeping the contraband.
He said: "The other girls didn't have any make-up. She looked camera-ready while the others were scrubbed free so she's cheating and that's not good."