Getty
A newspaper in the Netherlands has apologised for linking Nelson Mandela's death to Santa's controversial blacked-up buddy Black Pete.
The article stayed on De Telegraaf's site for 30 minutes and was then removed after a barrage of reactions from disgusted readers.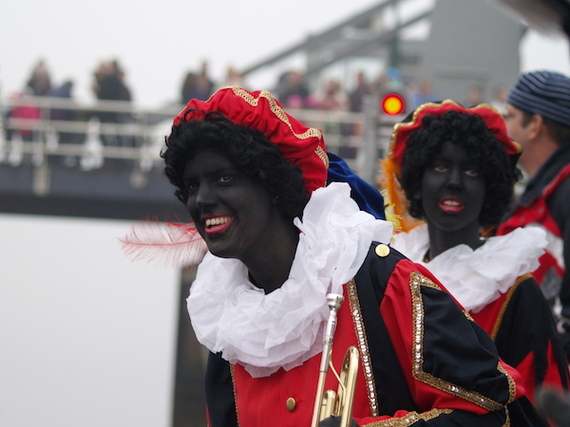 Festive fun? Or grossly inappropriate?
The paper has since apologised for linking the death of the anti-apartheid icon with the controversial character in the traditional Dutch celebration of Sinterklaas.
The opening sentence of an article collated reactions to Mandela's death and said: "There have been reactions abroad and in the Netherlands to the death of Nelson Mandela, which happened, of all things on Sinterklaas evening (with Zwarte Piet)."
Black Pete is the helper of Saint Nicholas, known in the Netherlands as Sinterklaas, who brings children gifts on Dec. 5.
He is traditionally portrayed by people in black-face makeup.
The character has been the focus of a fierce debate in the Netherlands recently between fans of the Sinterklaas tradition and opponents who call Black Pete a racist throwback.
The Telegraaf blamed the "tasteless link" on "an unfortunate convergence of circumstances."
"This should never have happened," the paper's editor in chief said, the Telegraph reported.
"It is never appropriate to make jokes about sad events such as the death of people. Even if they are never intended for publication, there is a risk this might happen."