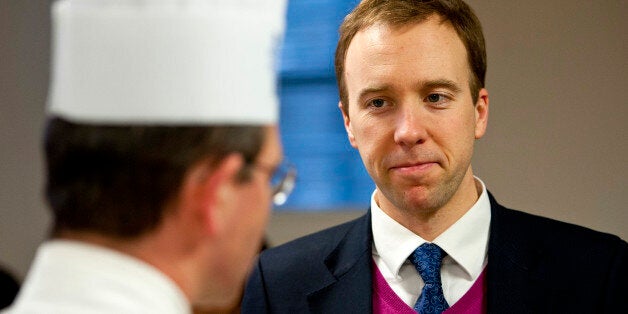 Ministers have marked today's Small Business Saturday by proposing a raft of measures to help small businesses, including faster broadband, reduced energy bills and help to tackle late payments
Enterprise minister Matthew Hancock said: "We're seeing the march of enterprise. Small businesses are the lifeblood of the British economy and responsible for nearly half the job creation in the UK. That's why we are removing barriers to growth and supporting them, so that they can create jobs and compete in the global race."
Speaking to reporters, Hancock praised his local independent delicatessen, the Pantry in Newmarket, remarking that he bought "bread and jam" on his last visit there.
The announcement aims to help small businesses as it also makes it easier for them to switch energy suppliers and win more public sector contracts.
John Allan, national chairman of the Federation of Small Businesses, said: "Small Business Saturday has the potential to increase awareness among households across the country about the great businesses in their areas, but supporting small firms must go further than one day a year.
"As the Chancellor set out in the Autumn Statement, the private sector has stepped up to the challenge to create jobs and boost economic recovery. With 54 per cent of our members saying they want to grow in the next 12 months today's announcements will help them achieve their ambitions through access to faster broadband, improved cash-flow through tackling late payments and fairer energy deals, while giving more opportunity to win public sector contracts."
Labour leader Ed Miliband will pledge to help small businesses, pointing out that shadow business secretary Chuka Umunna brought the idea of "Small Business Saturday" over to the UK from America.
He is set to say: "Labour is changing so that we can go into the next election as the party of small business and enterprise.
"One Nation Labour: offering real help to firms on energy costs and business rates, with plans to reset our energy market, open up capital to invest in regional economies and get ready for a digital future, cracking down on late payment and equipping our young people with the skills that they and you need to succeed."
Dr Adam Marshall, director of policy at the British Chambers of Commerce, said: "The Government is right to say that Britain is a great place to start a business. Now it needs to become a great place to grow a business too. That means ensuring that fast-growing and dynamic small companies get access to the capital they need to expand, and access to practical business-to-business support to break into new markets around the world."
Terry Scuoler, chief executive of the manufacturers organisation the EEF, said: "Small businesses are a vital part of the economy and we need to make it easier for them to invest, grow and create the highly skilled innovative jobs our economy needs.
"The more we can grow into larger medium size companies, the better for UK plc. In order to enable this we need to examine every means to removing some of the barriers they face, improving the business environment and making it easier for them to fulfil their potential."
John Cridland, CBI director general, said: "Small and medium-sized businesses are at the heart of communities across the UK and are the job-creating dynamos of the recovery.
"Small Business Saturday is a great way for people up and down the country to back their local high street in the run-up to Christmas and I would encourage everyone to get involved."