The government has been forced to respond to a petition demanding the release of marine murderer Alexander Blackman.
But it batted away calls for action, saying it could not intervene in the legal process.
More than 10,000 signed the ePetition for Blackman, known as Marine A, who will serve at least 10 years' imprisonment for murdering an Afghan insurgent in Helmand province in 2011.
The 39-year-old's actions were filmed on a comrade's headcam.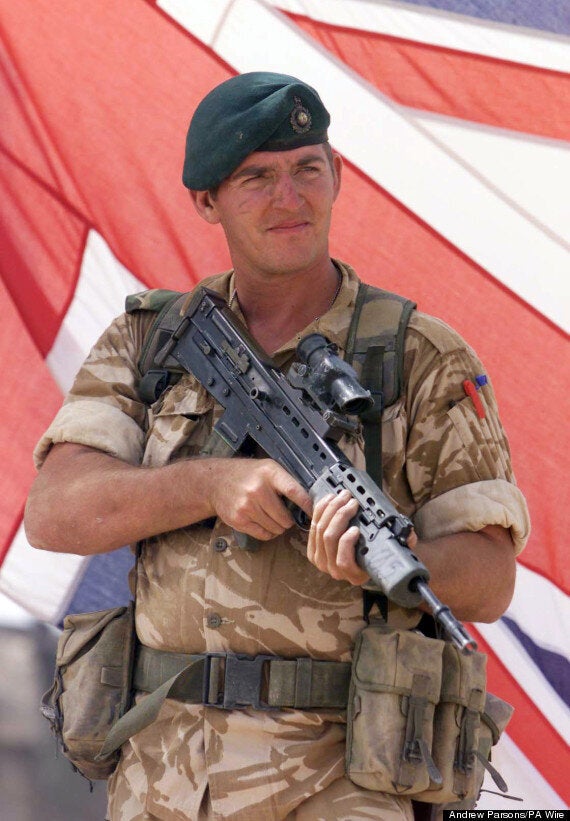 Marine A will serve at least 10 years
The wording of the petition states:
Release Marine A & Quash his murder conviction. Marine A has defended his country from a terrorist.
In response, the government said: "The Service Prosecuting Authority, under the authority of the Attorney General, charged Marine A with the murder of an unknown captured insurgent in a legal process that is wholly independent of Government.
"After a public trial in front of a Court Martial, at which he was legally represented, Marine A was found guilty of murder, and two other Royal Marines were found not guilty of the offence.
"The identity of the victim does not change that verdict.
"It would be inappropriate for the Government to intervene in this independent judicial process."
If it passes 100,000 signatures, it could be debated in Parliament.
Meanwhile, tycoon and former Tory donor Lord Ashcroft made this offer:
At the court martial in Bulford, Wiltshire, Blackman, a respected senior non-commissioned officer with 15 years' experience, was "dismissed with disgrace" from the Royal Marines.
Speaking after Blackman was led away to begin his sentence in a civilian prison, his solicitor Issy Hogg thanked the public for the support they have shown to him and his wife.
"Sgt Blackman and his wife are devastated by the life sentence imposed upon him together with the order that he serve a minimum of 10 years before he is eligible for parole," she said.
"Furthermore, he has been dismissed with disgrace from the Royal Marines, with whom he has served proudly for 15 years.
Blackman shot the Afghan, who had been seriously injured in an attack by an Apache helicopter, in the chest at close range with a 9mm pistol before quoting a phrase from Shakespeare as the man convulsed and died in front of him.
"There you are. Shuffle off this mortal coil, you c***. It's nothing you wouldn't do to us," Blackman told him.
Blackman, a 6ft 3in physically imposing marine, then turned to comrades and said: "Obviously this doesn't go anywhere, fellas. I just broke the Geneva Convention."
Sentencing Blackman, Judge Advocate General Jeff Blackett said the commando had betrayed the armed services.
"You treated that Afghan man with contempt and murdered him in cold blood," the judge said.
"By doing so you have betrayed your corps and all British service personnel who have served in Afghanistan and you have tarnished their reputation."