Consider a little bit of faith in humanity restored...
A very considerate Reddit user offered those stranded in London's airports over the weekend a place to hang out while they waited for their flights.
If you are caught up in the airport chaos today and know you aren't getting a flight for 24 hours, you can hang with us. Liverpool st stn / Shoreditch area. We will provide teas, bad jokes, and help ease the pain. No fee or anything, just trying to help! PM me and I'll send you the details. Two couches and a rug to crash on if needed. Worse case, we will break out the inflatable bed.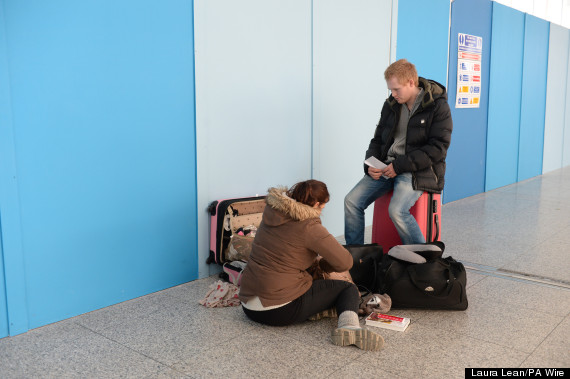 Miserable
Some people were a little dubious of the offer. Flippertyflip said: "good ppl. Or crafty rapists."
Thousands of travellers were left frustrated after a computer problem caused chaos at airports around the UK.
At 7.30pm on Saturday, the National Air Traffic Service said the glitch had been repaired, but delays were set to continue into Sunday.