Hollyoaks hunk Ashley Taylor Dawson may have left behind the glitz and glamour of Strictly Come Dancing, but he is looking forward to "the best Christmas ever" with his family.
The 31-year-old and his partner Ola Jordan faced Sunday night's dance off for the second week in a row, going head-to-head with Casualty star Patrick Robinson and Anya Garnis.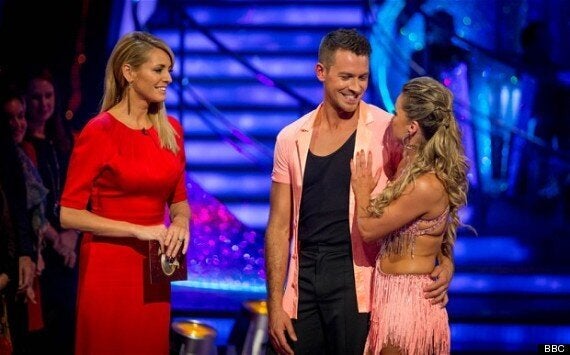 Ashley Taylor Dawson and his partner Ola Jordan were voted off 'Strictly'
Repeating their salsa routine, Ashley and Ola crashed out of the quarter-final after failing to convince judges Darcey Bussell, Bruno Tonioli and Craig Revel Horwood.
Head judge Len Goodman took the opposite view, but his support was not enough to get them through to the next round.
Casualty actor Patrick Robinson survived the dance-off. He was in the bottom two despite finishing joint top of Saturday night's scoreboard.
Having had some time to reflect on his exit, Taylor Dawson said: "I feel good. I feel like a massive weight has been lifted off my shoulders. I can just count down now to Christmas and look forward to some family time."
Explaining the "massive weight", he said he had a gruelling regime every day.
"My schedule for the last four months has been getting up at seven in the morning, going to work from eight 'til 8:30(pm), going straight to the studio, getting there at about a quarter past nine and then training from a quarter past nine 'til about twelve or one o'clock in the morning, getting home for half one, learning my lines, getting into bed just after two, getting to sleep about half two and then getting up at seven and doing it again," he said.
He added: "Now that I don't have to do that, there's a lot of weight lifted off my shoulders."
The star, who has two sons aged eight weeks and two-and-a-half, has missed spending time with his family.
"I've not experienced any of it for the last four months, and it has been hard," he said.
Looking ahead to festive celebrations, he said: "And now I've got the best Christmas ever, and that's what Christmas is about - being with the family and enjoying every single minute.
"And I don't think anyone could enjoy it more than me this Christmas."
Moments after learning his fate, Taylor Dawson said: "It's just been absolutely amazing, from meeting the crews to make-up and costumes, to judges to all the contestants.
"I've had a fantastic time and of course this lovely lady standing here, it's been an absolute delight. And my amazing fiance for doing such an incredible job while I've not been there. I'm coming home."
Asked by host Tess Daly what the highlight had been, he said: "I think this, the salsa. I've thoroughly enjoyed it. I felt like we threw everything including the kitchen sink into it, so I'm glad we went out on a high."
Jordan added: "I've enjoyed it so much dancing with you Ashley, you're a lovely, lovely guy so good luck with everything you do."
The remaining contestants in the show are Abbey Clancy, Natalie Gumede, Sophie Ellis-Bextor, Susanna Reid and dance-off survivor Robinson.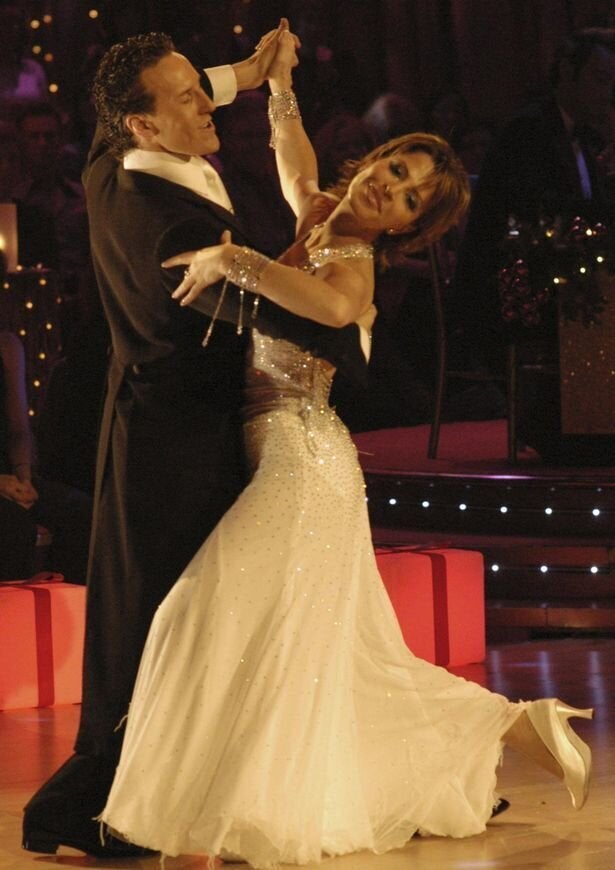 'Strictly Come Dancing': Winners