England surrendered the second Ashes Test inside an hour on the final day in Adelaide, as Australia took a seemingly unassailable 2-0 lead.
An England side has never recovered from a 2-0 deficit Down Under, and the manner of their 218-run has again re-emphasised the team's tendency to become complacent in the aftermath of a triumph.
Even Matt Prior's 50, his first in eight-and-a-half-months, was inconsequential, given the helpless circumstances. It is still arguable whether he should retain his place.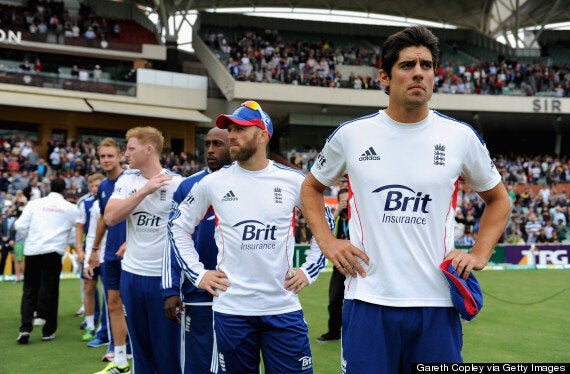 Cook is experiencing his toughest time since he succeeded Andrew Strauss as captain
The same applies to captain Alastair Cook, who started the feeble stand on day four, when he was caught hooking off Mitchell Johnson with one run on the board. He wasn't the only one who found the leg side.
Stuart Broad was dismissed on the fifth ball of the fifth day, which prompted a withering assessment from Test Match Special's Geoffrey Boycott.
"Stupid. He's obviously shot. Mentally gone. He doesn't fancy it," Boycott bemoaned.
Prior's counter-attacking batting was positive, but probably stemmed from selfishness, considering his poor form since he saved England from a spring series defeat in New Zealand.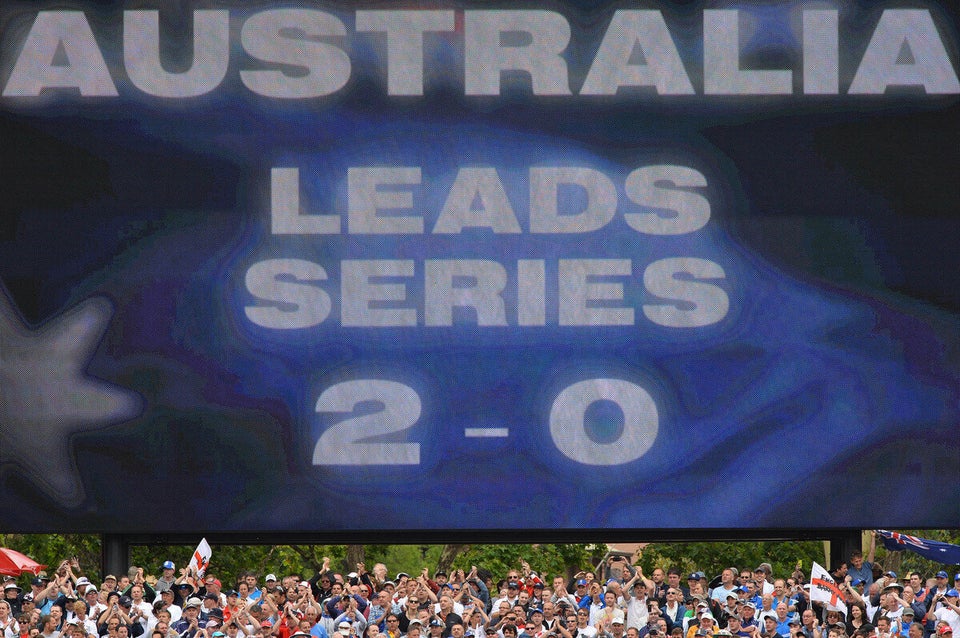 Ashes second Test, day 5
Graeme Swann could only fence an edge high to second slip, and then Prior himself was ninth out, pulling straight to deep square-leg for his 10th dismissal in Tests to Peter Siddle.
The foregone conclusion was confirmed when number 11 Monty Panesar hit Harris straight into the hands of cover to confirm another humiliation.
"We have to look hard into ourselves, deep into the inner soul and drag the performance out of ourselves," Cook told Sky Sports 2.
"A 2-0 lead is not insurmountable. It's a bit like football - if we get the next goal, it's vital.
"We can't mope about feeling sorry for ourselves. We have to hold our hands up and say we haven't been good enough.
"We have to drag the runs out of ourselves, drag the wickets out of ourselves."