Idris Elba was "too emotional" to attend a screening of the film Mandela Long Walk to Freedom, on Friday evening, less than 24 hours after the death of the South African statesman he plays on screen.
Director Justin Chadwick explained to the audience that Elba had been spending time with members of Nelson Mandela's family in London, following the announcement at the royal premiere of the film on Thursday evening.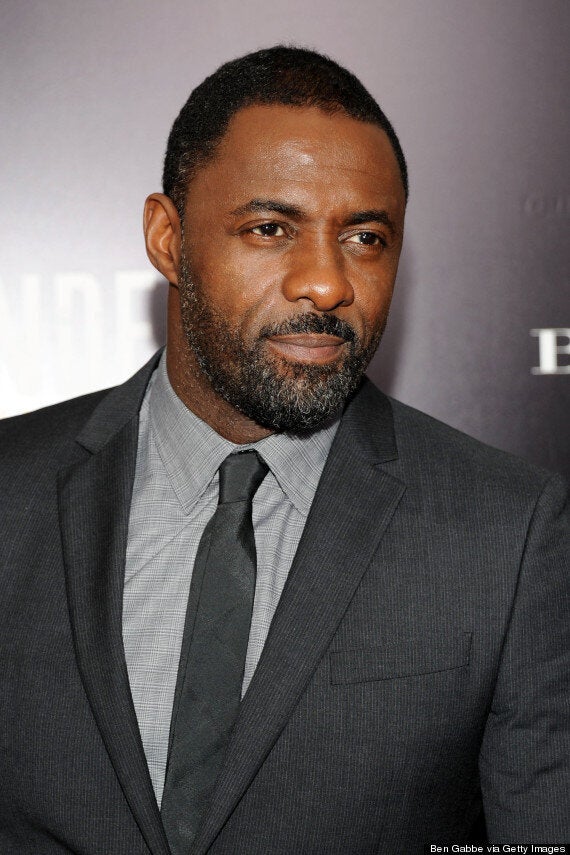 Idris Elba chose to duck his film's screening on Friday, following the emotional events of the week
This, following the recent death of Idris's own father, had left the actor too drained to join the cast and crew for an on-stage Q&A session, after an industry screening of the film in Notting Hill, West London.
Justin Chadwick told the audience, "It's been a strange 24 hours for all of us. We asked Nelson Mandela's family if we should cancel this screening, but they insisted we should carry on."
The film documents the life story of the South African lawyer, turned political activist, turned prisoner, turned first black president of his country, and finally revered elder statesman.
Writer Bill Nicholson, who adapted the screenplay from Mandela's own best-seller autobiography, explained that, with such a huge story, "we had to leave out over 90% of it, otherwise we'd have never got it made."
He added that producer Anant Singh, who had left for South Africa following the news on Thursday, had been working on the film for more than two decades, having contacted Nelson Mandela while he was still in prison, and gained his trust.
The film, starring Idris Elba as Mandela and Naomie Harris as his wife Winnie, was filmed entirely in South Africa, using employing natives as extras and filming in real-life locations wherever possible.
Naomie Harris told HuffPostUK last week that there were times on set when it felt "all too real". Read our full interview with her here.
'Mandela Long Walk To Freedom' is in UK cinemas from 3 January 2014. Watch the trailer below:
Popular in the Community