Fans of 'The Inbetweeners' have been given a first look at their film sequel, with a picture of the cast on location in Australia.
The teaser image shows Jay (James Buckley), Will (Simon Bird), Neil (Blake Harrison) and Simon (Joe Thomas) at a water park Down Under.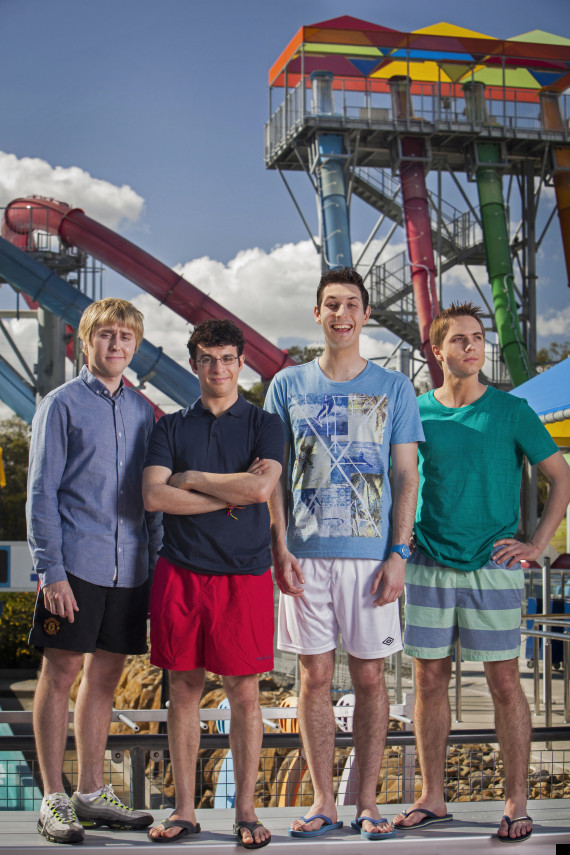 'The Inbetweeners Movie 2' begins shooting in Australia
In a reference to the Ashes, it is captioned: "After another week of English embarrassments in Australia here are four more for you."
'The Inbetweeners Movie 2' was confirmed in August, and it will be released in August 2014.
LIKE US ON FACEBOOK | FOLLOW US ON TWITTER
CLICK HERE TO WIN A HP PAVILION TOUCHSMART 15.6" LAPTOP WORTH £500!