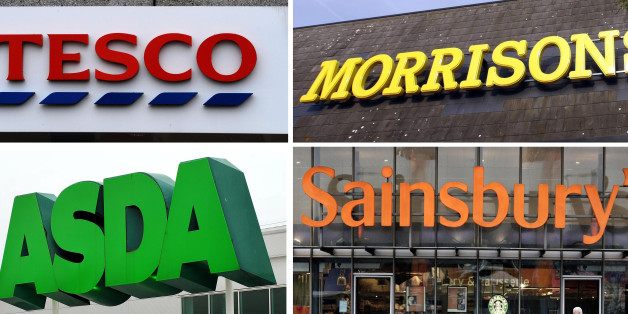 PA/PA Archive
Scottish independence campaigners have lashed out at the big four supermarkets, Tesco, Sainsbury's, Morrisons and Asda, amid reports they could hike food prices if Scots vote for independence next year.
Stan Blackley, deputy director of communities for the Yes Scotland independence campaign, wrote on Twitter that it would be "great" if Tesco, Sainsbury's, Morrisons and Asda left if Scotland won independence.
Wouldn't it be great if @Tesco @Sainsburys @Morrisons @Asda just left Scotland after Yes vote http://t.co/zNc4X2fQE9 #IndyRef #PersonalView

— Stan Blackley (@stanblackley) December 9, 2013
Blackley's suggestion, which he made clear as a "personal view" was met with concerns about the huge job losses that would occur in such a scenario.
Writing on Facebook, pro-independence campaigners in Renfrewshire wrote: "Now it looks as though two of the major supermarkets are part of the better together campaign. Time to boycott Asda & Morrisons?"
Scottish Tory chief whip John Lamont said: "Perhaps the excitable and occasionally venomous reaction from cybernats – not least Mr Blackley – explains why more businesses don't air their views on separation. This kind of rhetoric makes Yes Scotland claims of 'scaremongering' seem hypocritical."
TOP STORIES TODAY
The furore was sparked by a report in the Financial Times which warned senior executives at the Big Four supermarkets were planning to put up prices if Scotland became independent to pay for the higher cost of distribution.
Dalton Philips, chief executive of Morrisons, told the Financial Times: "If the regulatory environment was to increase the burden of the cost structure on business, that would potentially have to be passed on to consumer pricing.
"Why should the English and Welsh consumer subsidise this increased cost of doing business in Scotland?"
Asda chief executive Andy Clarke said: "The cost of doing business in different parts of the country does vary. A yes vote in 2014 could result in Scotland being a less attractive investment proposition for business, and put further pressure on our costs."
Tim Lang, professor of food policy at City University, told the Huffington Post UK: "Food prices are rising already. Scotland hasn't got the most benign of climates to do business.
"The supermarkets here are rattling their cages. Scots would be well advised to start thinking about their own food security."
Tesco claimed it had not spoken to the Financial Times and had no comment to make, while Sainsbury's refused to comment.
A spokesperson for the Scottish government said there was "no reason" for supermarkets to increase their prices in an independent Scotland and plans to cut fuel duty and reduce corporation tax would balance out any increased cost of doing business.
"Scotland would be more competitive and less costly than at present", the spokesperson added.