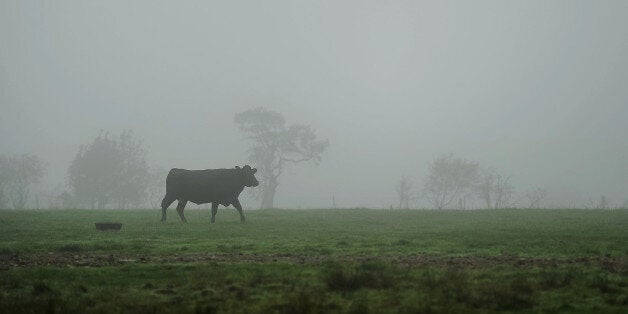 People living in London and the south east awoke to thick fog on Wednesday morning, causing more chaos for air travellers.
It caused delays and cancellations at Heathrow Airport, British Airways has said.
The Met Office warned the public of travel disruption, with visibility expected to drop to lower than 50 metres in places.
BA urged customers to check its website for updates throughout the morning.
Wightlink Ferries, which operates routes between Hampshire and the Isle of Wight, has also reported delays.
Lara Gunn, a forecaster at MeteoGroup, the weather division of the Press Association, said: "A dense fog is hanging over the South East and up towards the Midlands and is expected to linger throughout the morning.
"Visibility will be quite poor in some areas and so travellers should take caution."
A spokeswoman for Heathrow Airport confirmed that 40 incoming and outgoing flights had been cancelled this morning, and others had been delayed.