Maggots have been found lurking inside filthy doctors' surgeries, a shock report reveals.
Inspectors also found medicines stored in dangerous conditions, the Care Quality Commission said.
The health regulator carried out inspections at 1,000 GP practices across England and found examples of "very poor care" that put patients at risk.
While many people received an excellent service, a third of surgeries (34%) failed to meet at least one of the required standards on good practice and protecting patients.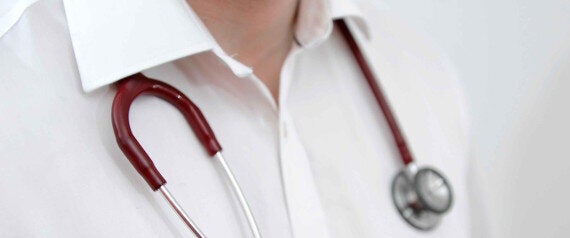 Inspectors made some shocking discoveries inside surgeries
In 10 practices "there were very serious failings that could potentially affect thousands of people", the CQC said, and in 90 practices follow-up inspections had to be ordered to ensure improvements were made.
Some GPs left private medical files laying around, had medicines that were out of date, filthy treatment rooms and employed staff who had not undergone criminal record checks.
In one of the better-performing practices, inspectors found maggots and dirty conditions, while in another consulting rooms had no doors and people could hear what was being said to the GP.
In some surgeries, emergency drugs were out of date or stored on the floor, and fridges were not always checked to ensure they were at the right temperature.
The CQC said this puts children in particular at risk because failure to store vaccines at the right temperature can reduce their effectiveness, leading to an outbreak of a contagious childhood disease such as measles.
The reports come as Professor Steve Field, the CQC's new chief inspector of general practice, set out his new approach for the inspection and regulation of GPs and GP out-of-hours services.
He said: "We found some surgeries where there were out of date vaccines in the fridge", adding that people who think they are immune but are not could pick up an illness and become "very, very poorly and then die".
He added: "That could affect many hundreds of patients in single surgeries.
"If they've not tracked it for years, that's a major problem."
He said a woman who thought she was immune to German measles due to vaccination could potentially give birth to a deaf and blind baby.
"You are talking about problems which can damage this generation and the next generation," he said.
Prof Field said patients across the board had difficulties getting appointments.
In one Birmingham practice, people were queuing outside and "taking stools to sit on" in order to make an appointment, he added.
In another practice, oxygen cylinders were out of date and were marked 2008. A GP did not know how to turn the cylinder on.
At one practice, both GPs had referred each other to the GMC for incompetence. They were no longer working in the practice.
In another practice in Leeds, the inspectors turned up but there were no GPs.
Prof Field said some of the standards "we are looking at are so basic, so fundamental".
At Dale Surgery in Sneinton in Nottinghamshire, inspectors found maggots and other insects, as well as dust and cobwebs.
The inspection team said they had "serious concerns with the standards of cleanliness and infection control at the surgery, which included an infestation of pests".
The surgery immediately sorted our the problem but inspectors said there was "no regular, effective and on-going monitoring of these standards".
They added: "There were several areas in the surgery that had furnishings and equipment that needed thorough cleaning and attention to faults to minimise risk.
"There was a drawer of files in the waiting room in the second building which was dirty and sticky to the touch.
"A cupboard in the waiting room was broken and contained items which had not been appropriately stored.
"We saw dressings and speculums were stored in boxes on the floor of two of the consulting rooms underneath examination trolleys.
"There was no record of when privacy screens had last been cleaned and we saw dead insects on one curtain during our inspection."
Prof Field said: "We can talk about the fact we found maggots in a treatment room.
"And when we asked the question - and this is a good practice - the nurse said yes we do seem to have a bit of a problem.
"But they sorted it straight away."
Dr Maureen Baker, chair of the Royal College of GPs, said: "Breaches of procedure cannot be condoned - even if they are isolated incidents - but the inspections were largely targeted at particular practices which had already been identified as having problems.
"Specific areas for improvement have been found and the CQC must now work with these practices to ensure that they meet the necessary standards and that other practices can learn from their experiences."