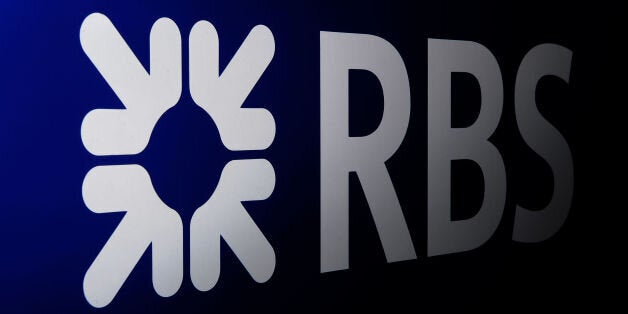 Royal Bank of Scotland has agreed to pay 100 million US dollars (£61 million) in fines to settle sanctions-busting allegations with American authorities. They centre on the transfer of funds linked to countries including Burma, Cuba, Iran, Sudan and Libya during a four-year period between 2005 and 2009.
RBS staff are said to have "acted to conceal the identity of sanctioned clients by various means" including stripping out data from payment messages, according to a statement by the New York state Department of Financial Services (DFS). The state-backed bank has sacked four employees including its head of global banking services for Asia, the Middle East and Africa and its head of money laundering prevention unit for corporate markets since a probe was launched in 2010.
Other staff were subject to the misconduct probe but remain with the group. It is the latest setback for the bank, which is 80% owned by the taxpayer, following the surprise announcement of the departure of finance director Nathan Bostock. There have also been a string of IT failures, and serious allegations about the way it has dealt with distressed business customers.
RBS employees at payment processing centres in the UK were given written instructions containing a step-by-step guide on how to create and route US dollar payments involving "sanctioned entities" to avoid detection, the DFS said. The instructions read: "Important: For all US dollar payments to a country subject to sanctions, a payment message cannot contain any of the following: 1. The sanctioned country name. 2. Any name designated on the Office of Foreign Asset Control (OFAC) restricted list, which can encompass a bank name, remitter or beneficiary."
The allegations were said to involve more than 3,500 transactions valued at approximately 523 million US dollars (£319 million). The penalties settle claims by the DFS as well as the board of governors of the Federal Reserve System and the Office of Foreign Assets Control, in the US.
They come following an investigation initiated by RBS in 2010 into dollar payment practices and controls in the UK, which was shared with authorities in the US, the bank said. RBS said the US Department of Justice and district attorney of New York had concluded parallel investigations and were taking no action against it.
The bank said: "RBS plc has co-operated fully with the US authorities and acknowledges and deeply regrets these failings." It said it had embarked on an extensive plan to address failures identified in the investigation, spending nearly £300 million to strengthen its controls in relation to sanctions.
The bank said measures introduced since 2009 included a new zero tolerance policy on breaching sanctions requirements and a review of customer relationships which had seen a number of clients dropped. The number of staff dealing with such compliance issues has increased from 730 in 2011 to 1,700 today, and all 120,000 employees globally are now given compulsory annual sanctions compliance training, RBS said.
In 2010, the bank was fined £5.6 million by the UK's Financial Services Authority after lax controls put it at risk of laundering money for terrorists. Last month, an RBS subsidiary agreed to pay 153.7 million US dollars (£95.5 million) to settle a US probe into allegations it misled investors over a "shoddy" sub-prime mortgage product around the time of the financial crisis.
RBS shares fell 3% today as investors digested the impact of Bostock's departure - greeted with dismay by City analysts. Bostock had been head of restructuring and risk at RBS for four years and was seen as a key part of the team striving to repair the bank under then-chief executive Stephen Hester. Chairman Sir Philip Hampton said that he had been "integral to the plan which restored safety and soundness to the bank following the 2008 banking crisis".
Bostock will become chief risk officer and deputy chief executive to Ana Botin at Santander UK, amid speculation that he will be in line to replace her eventually and that the business will be floated on the stock market. McEwan is carrying out a full review of RBS, due to report in February. But he has been hit by recent setbacks, including an IT glitch last week that left customers unable to use debit or credit cards for a three-hour spell on what was expected to be the busiest online shopping day before Christmas.
Days later, its websites fell victim to a cyber attack which also affected some customers. RBS has been beset by system failures, including a major meltdown last summer, and Mr McEwan admitted it had not invested properly for decades. It has also come under fire over allegations that it drove distressed firms to collapse to buy back their assets at rock-bottom prices. The bank has hired a law firm to look into the claims, contained in a report by an adviser to Business Secretary Vince Cable.