There are muted celebrations and now there could be computed celebrations, after Barcelona signed a shirt sponsorship deal with Intel.
Intel's logo will appear on the inside of Barça's replicas, so should a player opt for the shirt-over-head celebration then they will reveal the company's logo.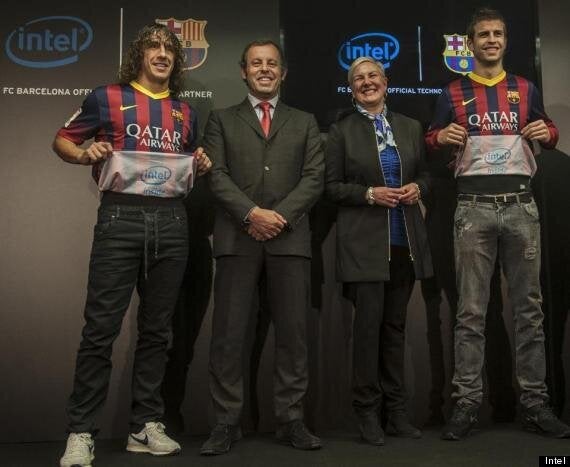 Carles Puyol and Gerard Piqué rehearse their computed celebration
Intel will also produce special technology for the club's renowned La Masia academy, whose graduates include Gerard Piqué and Carles Puyol, who modelled the new shirt.
Popular in the Community