Beyoncé has surprised fans by releasing a new album completely out of the blue.
The singer announced that her fifth, self-titled album was available to download on iTunes this morning.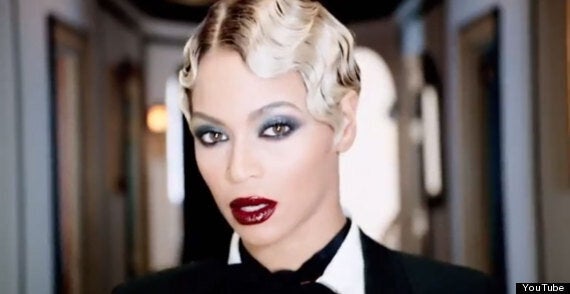 The visual album features 14 new songs and 17 new videos, including collaborations with husband Jay Z, Drake and Frank Ocean, as well as one adorable track with her two-year-old daughter Blue Ivy.
"I see music. It's more than just what I hear," Beyoncé said of her decision to create a visual album.
"When I'm connected to something, I immediately see a visual or a series of images that are tied to a feeling or an emotion, a memory from my childhood, thoughts about life, my dreams or my fantasies.
"And they're all connected to the music."
WATCH all the video clips in the gallery below...
iTunes described the album's release on the same day as its announcement as "an unprecedented strategic move by the artist to deliver music and visual content directly to her fans when she wants to and how she wants to, with no filter".
With no "middle man", fans are being encouraged to form their own opinions after listening to and watching the tracks.
Beyonce added: "I didn't want to release my music the way I've done it. I am bored with that. I feel like I am able to speak directly to my fans.
"There's so much that gets between the music, the artist and the fans.
"I felt like I didn't want anybody to give the message when my record is coming out. I just want this to come out when it's ready and from me to my fans," she added.
Described as an "exclusive visual album", Beyoncé is available now on iTunes for £12.99.