Jack Whitehall, Lee Mack and Paul Whitehouse were all double winners at Thursday night's British Comedy Awards - with the latter providing one of the biggest laughs of the night.
"I brought my signer with me," said Whitehouse, as he collected his award for Best Sketch Show for 'Harry And Paul' - then proceeding to talk with a fake sign language interpreter (actor Daniel Kaluuya) signing behind him, à la the Nelson Mandela Memorial service.
Whitehouse also won this year's Writer's Guild of Great Britain Award - while Jack Whitehall was named both Best TV Comedy Actor and the public's 'King Of Comedy'; and Lee Mack walked off with the prize for Best TV Comic for 'Would I Lie To You?', the show also picking up Best Comedy Panel Show.
Miranda Hart won Best TV Comedy Actress, ventriloquist Nina Conti was named Best Female TV Comic and Australian Adam Hills won Best Comedy Breakthrough Artist for his show 'The Last Leg'. Will Ferrell turned up in character as Ron Burgundy to pick up this year's award for International Achievement.
But if the evening began with Whitehouse's slightly controversial topical gag, it ended on more controversy. Steve Coogan collected his Outstanding Achievement award - as always, the last and biggest award of the evening - only for Channel Four to cut his acceptance speech short to make way for a repeat of 'Gogglebox'. If Twitter was anything to go by, even the most devoted fans of 'Googlebox' weren't happy about that at all.
Check out all the pictures and results from the night below: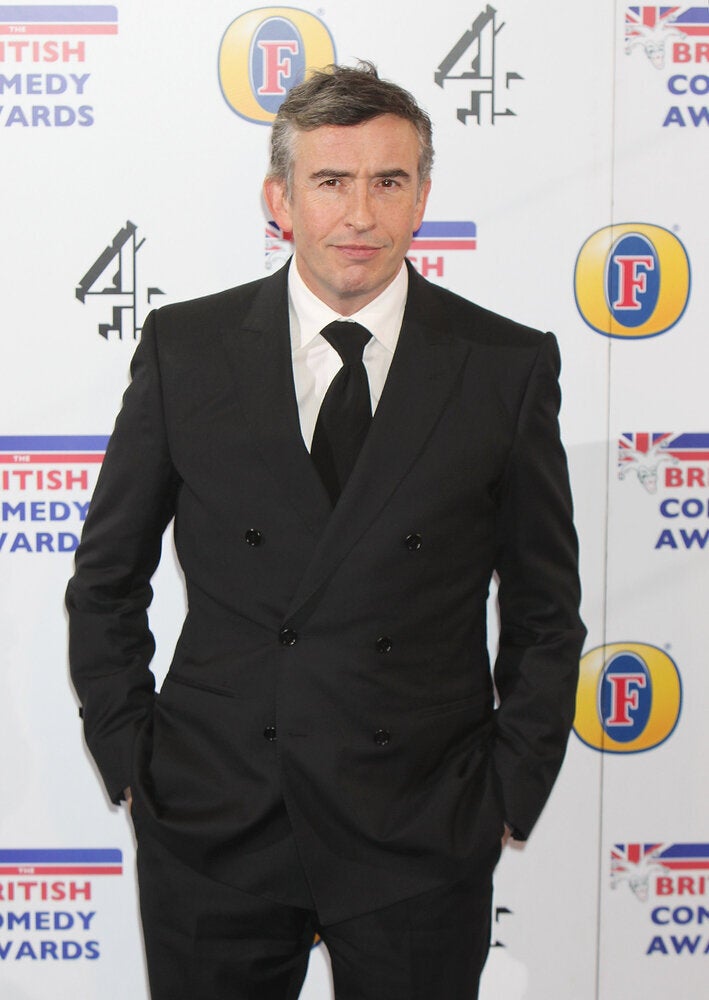 British Comedy Awards 2013
BRITISH COMEDY AWARDS 2013 - FULL LIST OF WINNERS:
Best Comedy Panel Show - 'Would I Lie To You?', BBC
Best Comedy Entertainment Programme - 'The Graham Norton Show', BBC
Best Sketch Show - 'Harry & Paul', BBC
Best Sitcom - 'Getting On', BBC
Best New Comedy Programme - 'Plebs', ITV2
Best Male TV Comic - Lee Mack, 'Would I Lie To You?', BBC
Best Female TV Comic - Nina Conti, 'Live At The Apollo', BBC
Best Comedy Entertainment Personality - Alan Carr, 'Alan Carr: Chatty Man', C4
Best Comedy Breakthrough Artist - Adam Hills, 'The Last Leg', C4
Best TV Comedy Actor - Jack Whitehall, 'Fresh Meat', C4
Best TV Comedy Actress - Miranda Hart, 'Miranda', BBC
International Achievement - Will Ferrell
Outstanding Achievement - Steve Coogan
The Writer's Guild of Great Britain Award - Paul Whitehouse
The 2013 King of Comedy - Jack Whitehall