A Russian sitcom star has announced he believes gay people should be burned alive, adding that they pose a "living danger" to his children.
Father-of-six Ivan Okhlobystin made his comments during a chat with fans in the Siberian city of Novosibirsk, The Moscow Times writes.
"I'd put them all alive in the oven… it's a living danger to my children," the 47-year-old is reported to have said. Ivan Okhlobystin stars in Russia's answer to Scrubs - Interns
Okhlobystin, who stars in Interns - Russia's answer to US medical sitcom Scrubs - also ranted about "gay facism", demanded "faggots" be stripped of their voting rights and denounced homosexuality as a "physical anomaly".
Okhlobystin also made a short-lived bid for the presidency in 2011, campaigning for an 'Iron Wall' to be erected around Russia as part of a 'cleansing' and 'rebuilding' of the nation, Gay Star News reveals.
A "gay propaganda" ban was enacted in Russia in June and essentially bans displays of homosexuality. It is also "illegal to spread information about non-traditional sexual behaviour" to minors (under 18s).
Signed into law by President Vladimir Putin, the legislation gives the Russian government the right to detain gay or "pro-gay" foreigners up to 14 days before facing expulsion from the country.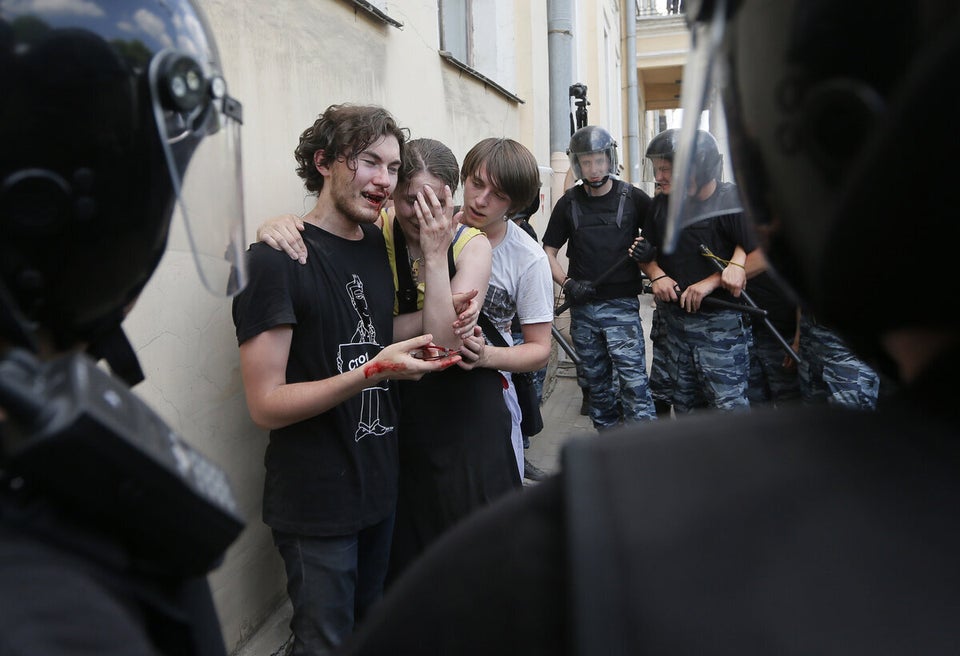 Gay Rights In Russia