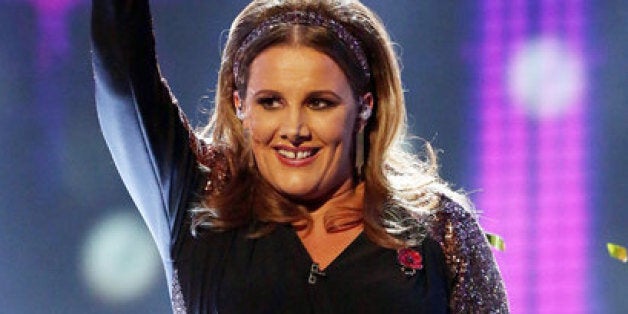 X Factor finalist Sam Bailey from Leicestershire said her mind was "boggled" with learning all her songs for tonight's episode and said if she won she would celebrate by having "a cup of tea and actually sitting down to drink it".
The former prison warder said: "It would be nice to sit down with a proper builder's brew and a French Fancy."
Bailey's mentor Sharon Osbourne confirmed she would appear on her US show and said she was "the real deal" and would be a huge hit in the States.
All three finalists are singing together as a group tonight before going head to head in the battle for viewers' votes to decide which pop hopeful leaves the show first.
The trio - Bailey, Nicholas McDonald and Luke Friend - will also perform duets with established stars including Ellie Goulding and Nicole Scherzinger.
The former Pussycat Doll's fellow mentor Louis Walsh said he is not "feeling any pressure" despite having two acts in the final along with hot favourite Bailey.
He said: "I'm so excited because I've got two people in the final. I never thought in my 10 years I would have two people in the final, it's incredible. Two out of three aren't bad. And they're two brilliant guys. It's going to be a brilliant final."
All three finalists have recorded a separate song to release if they win but bosses are keeping tight-lipped about the choices.
Once the votes are counted one act will be dropped from the show on Sunday, leaving two finalists to battle it out to win.
The bookmakers have made Bailey the runaway favourite to win this year with William Hill offering odds of 1/4 putting her ahead of McDonald at 4/1 with Friend a 10/1 outsider.
Popular in the Community