If your ideal Christmas involves paying £42 to see a teenager dressed in Poundland Santa outfit and skate on a synthetic ice rink, then prepare to be disappointed.
Because Milton Keynes' Winter Wonderland is no more.
The event in Campbell Park, in Milton Keynes opened on Saturday, but closed after a raft of complaints on Facebook and Twitter. Organisers have swiftly shut down the Facebook page but picture of the most budget looking Santa in all history are still on Twitter.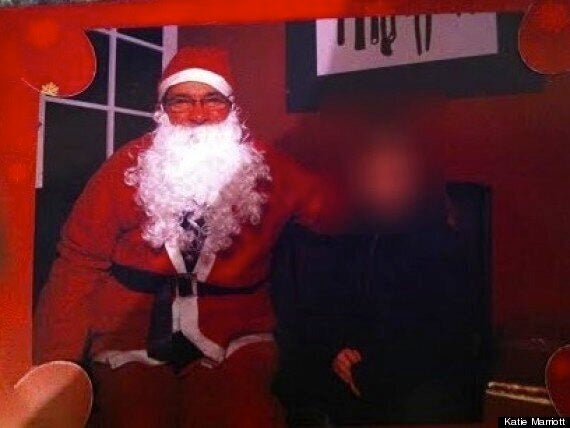 Parents were dismayed at the quality of 'Santa'
A group created to complain about the festive event has more than 1.300 members.
Katherine Leech, a mother who posted several pictures of the desolate looking affair on Facebook, told HuffPost UK that parents were now hoping to organise their own Santa's grotto for children disillusioned by the affair.
Katie Marriot, who brought her four-year-old daughter Lily from Northampton to the grotto, after being attracted by its promise of a magical atmosphere, said she had to queue two hours to see Santa.
"We almost left after an hour but I couldn't bear the thought my daughter would start crying so we waited," she told HuffPost UK. She said she was concerned about decorations in the tent which were rocking side to side in high winds.
"It was an absolute disgrace when we went to see Santa. He was not dressed up right, with a beard that looked so fake, it was rubbish and kept falling down.
"The present afterwards was a really cheap little make-up set. But what annoyed me the most was there was more than one Santa, really easy for the kids to see, and my daughter was upset and asked me why.
"On the carousel, the horses' hair was made out of feather duster type things."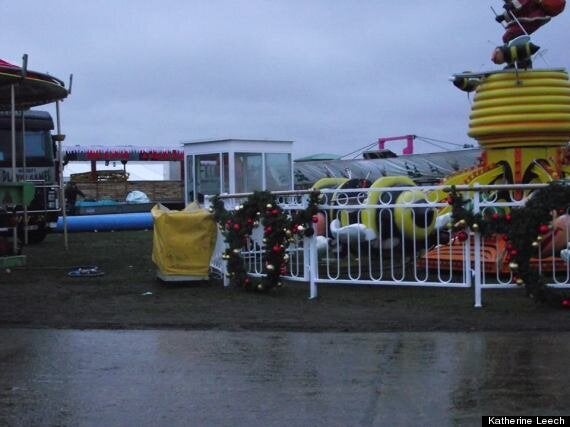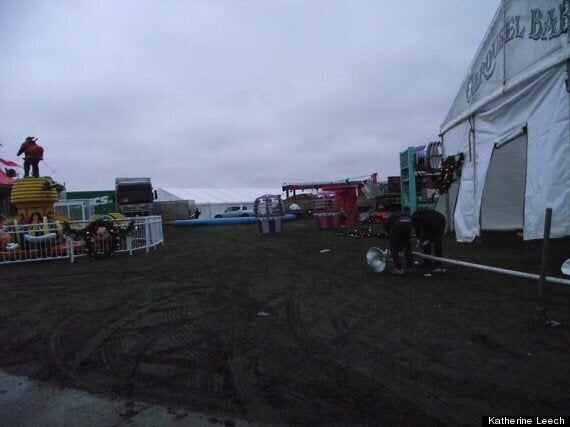 The Milton Keynes Winter Wonderland was a disappointment
One mother writing on BabyNatal.co.uk wrote that she had been attracted by "meeting Santa's reindeer, ice skating, huskies, and lots more stating it there were 'an exciting range of activities and attractions to surprise and delight your children'"
She said she had spent £42 pre-booking the visit only to find "it was closed, with a 'technical issues' sign on the door."
"It transpires that the grotto had been closed down, not because of a technical fault, we actually walked through the wonderland about 10 minutes after being first told this and the electrics were fine, but because of the level of complaints which had been received that morning by other people visiting the grotto.
"Firstly, the 'gifts' which were included in the fee turned out to be paper bags with 4 colouring pieces of paper in them and 4 crayons – and there were lots of complaints. As we were leaving at 2pm, we saw someone finally arrive with boxes of toys to wrap.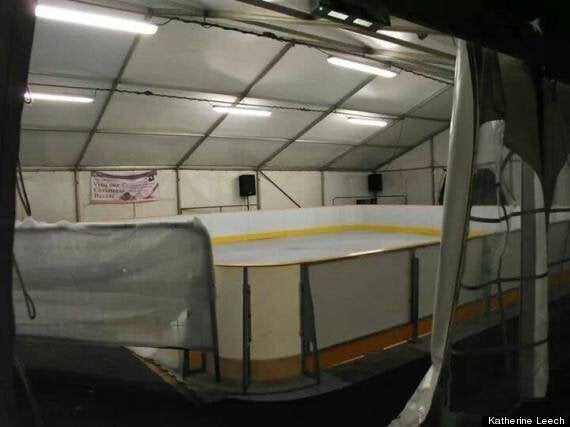 "Secondly, the Santa was disappointing to say the least. Nothing like the photos in the adverts, these were men dressed in Santa outfits from Poundland.
"While we were in the Winter Wonderland, Santa briefly appeared from the grotto. Unfortunately, his beard was falling down and you could see his normal clothes underneath his costume."
Employees openly discussed hiring more 'Santas', spoiling children's illusions, the mother said, and she also described how in the grote a "little girl fell straight through the picket fence onto the display".
The ice rink was also not real, and unsafe, she alleged.
One other mother posted on Facebook: "I've never been so disgusted in all my life, there were two husky dogs one of which was in a small cage and barking, two reindeers which again were in a small pen and could hardly move.
"It took us about 10 mins to walk around the whole place."
The Winter Wonderland in Milton Keynes
Organisers posted a message on the Winter Wonderland MK website today, stating: "We regret that this event has been cancelled".
They also promised that anyone who pre-ordered tickets would be issued with full refunds.
The event's charity partner the Papworth Trust said it was "concerned" to hear about the complaints and had withdrawn from the event.
In a statement, the disability charity said: "As the benefiting charity associated with the Winter Wonderland MK event, we have been concerned to hear about the issues on the opening day.
"We are sorry to hear about people's experiences of the day. After consulting with our volunteers and listening to the public's feedback, we have sadly decided to withdraw our volunteers and our association with the event."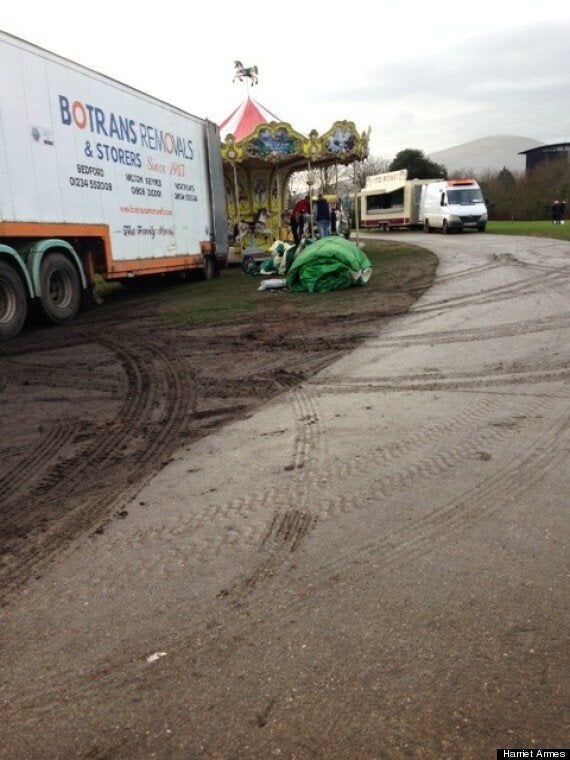 Many parents have complained the park was not as magical as billed
A spokesman from The Parks Trust, which looks after Campbell Park, said: "We are very sorry to hear that some people have had such a disappointing experience at Winter Wonderland MK. We have been in touch with the organisers Winter Wonderland MK who have advised us that regrettably they have now cancelled this event.
"Winter Wonderland MK have told us that they will be contacting all the customers on their database to arrange refunds and that people should get in touch with them via their website www.wwmk.co.uk or by email at info@wwmk.co.uk.
"Before The Parks Trust hires out any sites out to third parties we do ensure that organisers have robust health and safety policies, are fully insured and have a detailed event management plan in place. We also liaise with the local authority and the police through the Safety Advisory Group.
"We are saddened that Winter Wonderland MK did not meet some customers' expectations."
Related