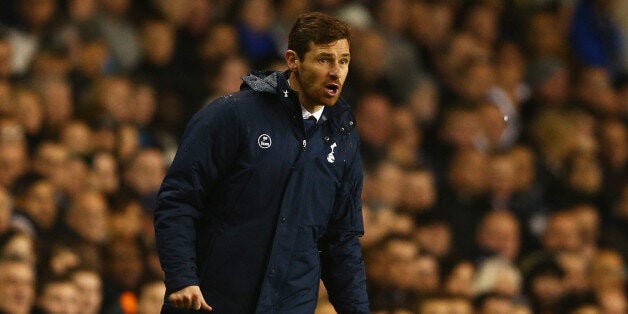 Spurs said in a short statement on Monday morning: "The decision was by mutual consent and in the interests of all parties."
The loss to Liverpool was the club's worst at home in 16 years, and came less than a month after Manchester City's 6-0 evisceration of the Lilywhites.
Luis Suárez Fooled By Tottenham Mascot (VIDEO)
Tottenham spent over £100 million on seven signings in the summer, but the board are unhappy with the club's League campaign. Spurs have scored just 15 goals in 16 games and lost five.
Villas-Boas yesterday vowed he would not quit as Spurs coach.
"The only thing I can do is work hard with the players to get them back on track. This is a top-four squad but in our Premier League form we are not there.
"It's not the points tally that's the problem, it's the expression of the results. It's the second expressive scoreline that we've suffered in the season, and we admit that in the Premier League things aren't going in any shape or form the way we want."
It is the second time Villas-Boas, 36, has been sacked by a Premier League club, following his dismissal by Chelsea in March last year.
He guided Spurs to a record points haul in the Premier League in 2012-13, however they were pipped to the final Champions League spot by north London rivals Arsenal.
Tottenham remain just five points off fourth, however Villas-Boas has become the fourth managerial casualty of the season, and the second in three days. Paolo di Canio, Martin Jol and Steve Clarke were the other top-flight managers to have lost their jobs.
Russia coach Fabio Capello, who worked with Spurs' technical director Franco Baldini while with England, is favourite to succeed Villas-Boas.