What's better than a freshly cooked and juicy hamburger? One shot at you at 87mph in a pneumatic tube of course.
Inspired by the people-shooting tubes in 'Futurama' (seriously), a restaurant in Christchurch, New Zealand, is installing the devices to each of its tables.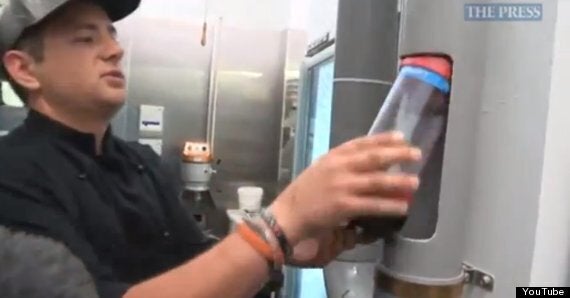 They already use pneumatic tubes to send orders to the kitchen but the new tubes will be me powerful and capable of firing burgers.
The owners of the C1 cafe expect the system to be fully operational in January.