In an a gesture of goodwill, which would be touching if it weren't so thoroughly depressing that it was necessary, the Muslim Council of Britain has released a Christmas card, assuring the public Muslims do not want to ban Christmas.
Riffing on the hackney-ed 'Keep Calm...' motif, the MCB issued a veiled challenge to any media outlet (who could they possibly mean?) who might suggest Muslim don't enjoy twinkly lights or a chocolate log as much as the rest of us. One read: "Keep Calm, It's Christmas", and another "Don't Panic, Christmas Is Not Banned".
"Who wants to ban Christmas? Not Muslims," the council said. "So put up the Christmas tree, prepare the roast, wrap the presents and spread the Yuletide joy.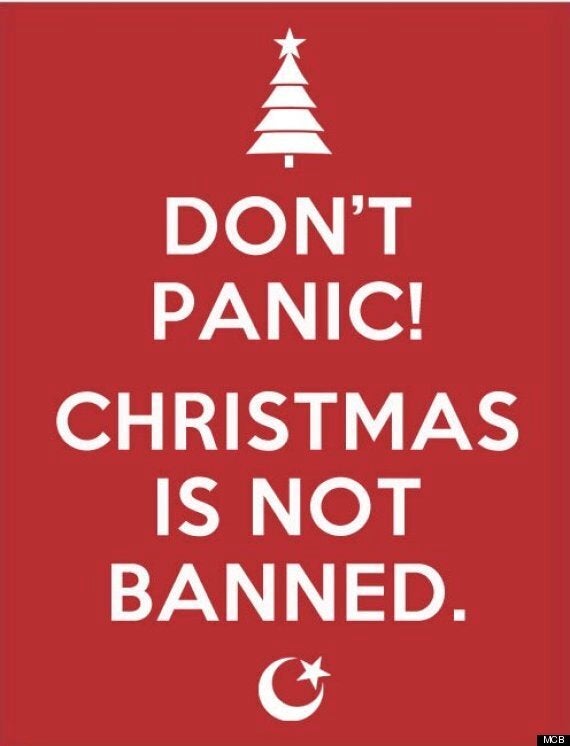 "None of us will be offended if you go ahead and enjoy the Christmas cheer. We'll remember too the blessings Jesus gave to all of us. He was, after all, an important Prophet to Muslims.
"Some Muslims will join in those celebrations, remembering too that Jesus was an important Prophet of Islam.
"Others will not join. But very few Muslims will be offended at the celebrations taking place, and no one should be obliged to change their celebrations at risk of offending Muslims.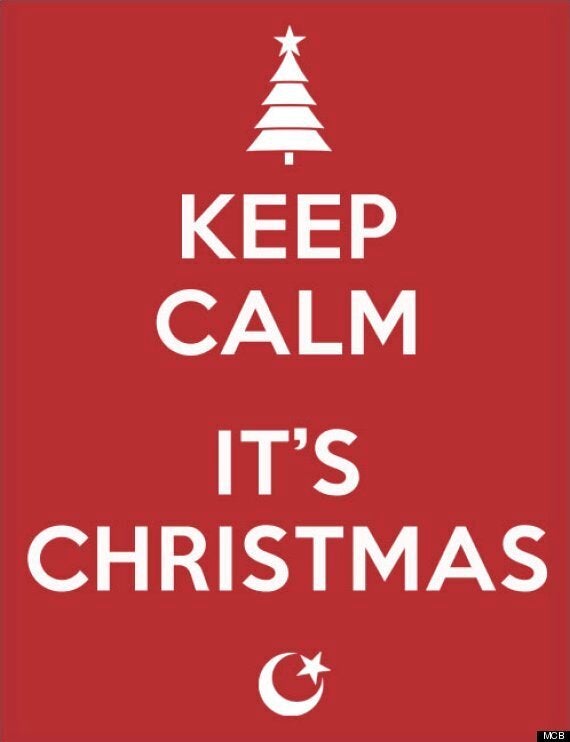 "So whether you are celebrating Christmas or not, may these holidays bring joy and happiness to you and your loved ones."
Christmas 2013 has seen relatively little "War On Christmas" headlines. But the memories of "Winterval" by Birmingham City Council in the late 1990s and the Winter Night Light festival in Dundee in 2009, neither of which were anything whatsoever to do with either Muslims or banning Christmas, still cut some pretty deep.