Lostprophets singer Ian Watkins has been sentenced to 35 years in prison after pleading guilty to a string of child sex offences, including two counts of attempting to rape a baby.
His two female co-defendants, aged 21 and 25, were also sentenced, with mother 'A' receiving 14 years and mother 'B' 17. They cannot be named for legal reasons.
After sexually touching a groupie's 11-month-old baby, Watkins then tried to have penetrative sex with the child.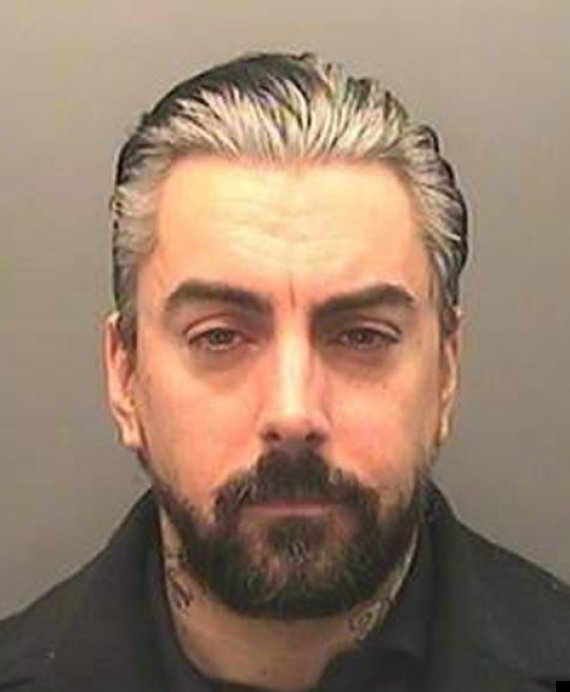 Ian Watkins pleaded guilty to two charges of attempting to rape a baby
He also encouraged a second fan to abuse her child during a webcam chat and secretly stashed child porn videos, some of which he had made himself.
Watkins, who changed his plea from not guilty at the last minute, appeared at Cardiff Crown Court on Wednesday. He will serve 29 years in jail with the final six on licence.
The 36-year-old, who was earlier described by a prosector as a "determined and committed paedophile", was arrested in December last year. In November he pleaded guilty to a string of "depraved" child sex offences.
As Ian Watkins is sentenced today, pls can we remind you that to protect the victims of his crimes his co-defendants must not be identified

— South Wales Police (@swpolice) December 18, 2013
On Wednesday Mr Justice Royce told the defendants: "What you three did plumbs new depths of depravity.
"Any decent person looking at or listening to material here would experience shock, revulsion, anger and incredulity."
He described Watkins as a "significant risk" to young women and children, adding he had shown "evident delight" in abusing children and had exhibited "an almost complete lack of remorse."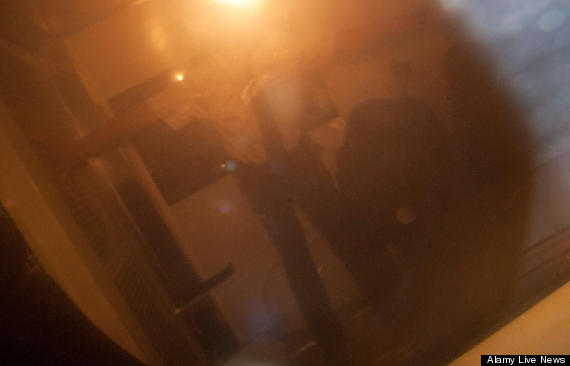 Watkins crouched in the back of a van on his way to Cardiff Crown Court on Wednesday
The court had earlier heard how Watkins had spoken to a female fan from prison the day after pleading guilty and said he planned to release a statement saying it had all been "mega lolz" and "I don't know what everyone is getting so freaked out about."
Watkins's barrister Sally O'Neill sought to downplay the "mega lolz" comments by describing them as "bravado". "He was at a very low ebb and under considerable stress," she added.
The judiciary has published Mr Justice Royce's sentencing remarks, which can be read in full here. PLEASE NOTE THIS CONTAINS EXTREMELY DISTURBING, GRAPHIC DETAILS OF ABUSE.
During sentencing, the judge told a visibly shaking Watkins: "Those who have appeared in these courts over many years see a large number of horrific cases. This case, however, breaks new ground.
"You, Watkins, achieved fame and success as the lead singer of Lostprophets.
SEE ALSO:
"You had many fawning fans. That gave you power.
"You knew you could use that power to induce young female fans to have help satisify your insatiable lust and take part in the sexual abuse of their own children.
"Away from the highlights of your public performances lay a dark and sinister side."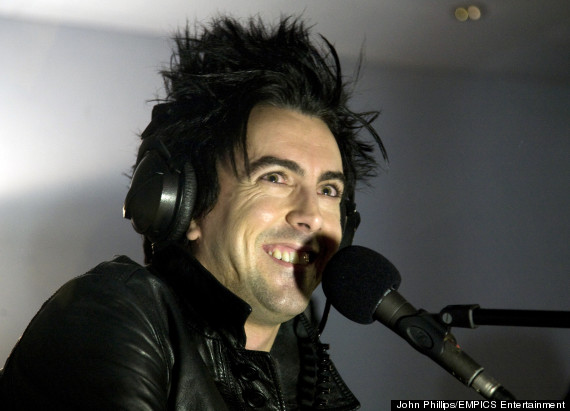 Watkins was the lead singer with the Welsh band Lostprophets
The judge added: "I am satisfied that you are a deeply corrupting influence, you are highly manipulative, you are a sexual predator, you are dangerous.
"The public and, in particular, young females need protection from you."
Police are now investigating whether Watkins committed further abuse in the US and Germany, sparking fears the known incidents could be just the tip of the iceberg.
Watkins is expected to serve two thirds of his sentence, Sky News sources say. He looked "blank" as he was led from the dock amidst shouts of "yes" from the public gallery.