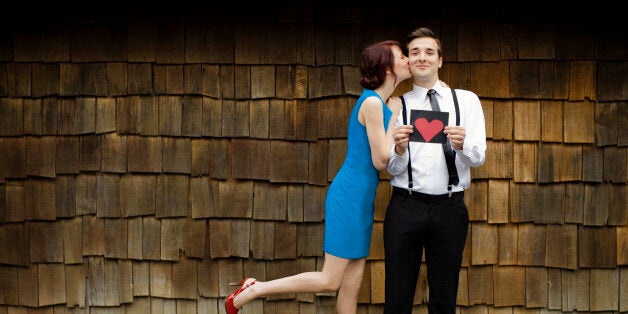 Put your cynicism away, pack up your grinch costume and celebrate: research has revealed all students want for Christmas is love.
Or a holiday. Or a PlayStation 4. Or a year's supply of cheese...
A secret santa campaign revealed soppy students were dreaming of a "special someone" this Christmas with some wishing only to spend the holiday with their partners.
But the rest of them? They wanted Apple Macs, holidays, cash or vouchers.
Social platform Unii.com asked more than 15,000 students to describe their dream Christmas present, and there were a few oddities in there too, including:
Doctor Who's Tardis
A duckling
A Beauty and the Beast fancy dress costume
One year's supply of cheese
Hug from David Tennant
"Brazen students also put in requests for up to £1 million in cash to the Secret Santa competition, with other cheeky undergraduates hoping for a private island, a Lamborghini or a Rolex watch," the website said.
"Unsurprisingly, the most cash-hungry students were looking for some extra income to help complete their uni experience, with reasons such as tuition fees, debts, food and central heating bills ranking the most typical explanation for wanting the cash."