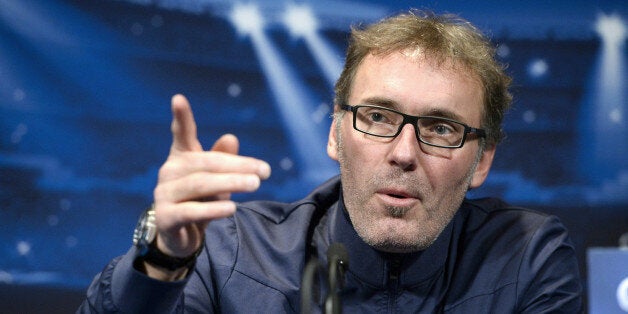 Laurent Blanc, the Paris Saint-Germain coach, is at the centre of a sexism row after he mocked Swedish journalist Johanna Franden.
Aftonbladet reporter Franden, who covers compatriot Zlatan Ibrahimović at the Parisians, asked the 1998 World Cup-winner about PSG's switch from 4-4-2 to a 4-3-3 formation. Blanc's response was sardonic.
"Women talking football tactics, it's so beautiful," Blanc said in a press conference. "I think it's fantastic. You know what 4-3-3 means, don't you?"
Franden replied: "It is my job to know what it means." Blanc continued to patronise her, however.
"I mean, there's a lot of ways of playing. Ha ha – just joking," Blanc added.
Earlier this year, then-Australia head coach Holger Osieck said "women should shut up in public".
"I say it to my wife at home, it is a private one, OK?" the German asked, rhetorically.