Lindsay Lohan makes her UK debut as Elizabeth Taylor when 'Liz and Dick' comes to the Lifetime channel this Thursday 19 December at 9pm.
After all her off-screen dramas, it seems fitting that Lindsay, arguably the most high-maintenance but undeniably able actress of her generation, should be cast in the role of Taylor, surely the biggest screen diva of her, or any, era.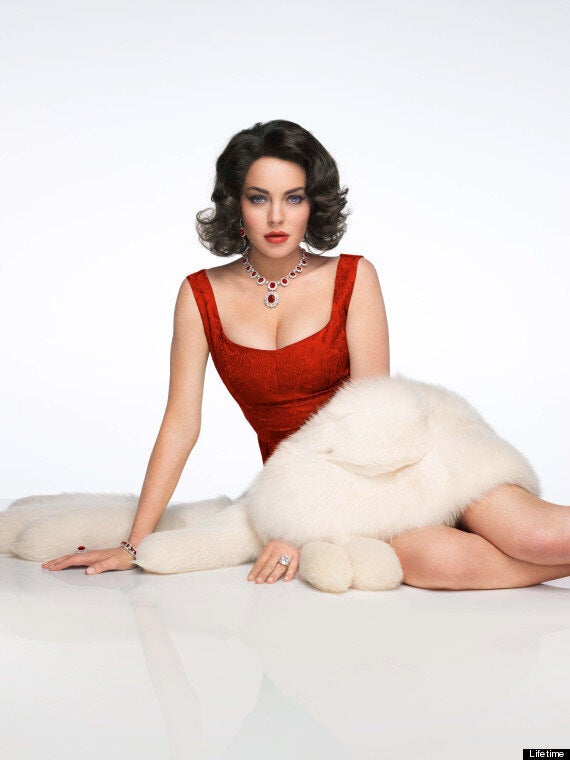 Lindsay Lohan bedecked in jewels and fur for her role of Elizabeth Taylor
While the recent British production 'Burton and Taylor' concentrated on a specific, later chapter in the roller coaster love affair between the Hollywood star and the man she married twice, 'Liz and Dick' ambitiously aims to pack the whole courtship, three divorces (including one of their own) and two marriages into a mere 90 minutes.
As Burton, Aussie actor Grant Bowler makes a game effort of getting right Burton's unique vocal timbres, and there are times, particularly in the flashback scenes, when Lindsay Lohan gets Taylor's mannerisms spot on, and the likeness between them is uncanny.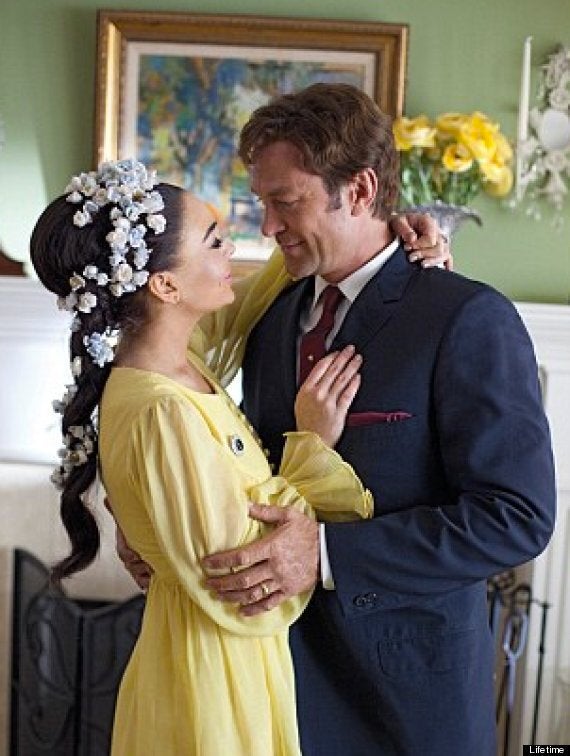 Physically, Lindsay Lohan, in particular, is spot on as Elizabeth Taylor
For the most part, however, this is a shallow rendition of the lives of two supremely self-indulgent creatures, who left marriages, wrecked hotel rooms and empty bottles in their trail, and then spent the rest of lives remembering what fun they had.
The best things about 'Liz and Dick' are the luxurious settings, and the wonderful irony of Lindsay Lohan interpreting a woman known as a great beauty of the age, the only woman capable of bringing Cleopatra to screen. One day, someone will have the duty of fulfilling the same task for the 'Mean Girls' star herself. Until then, 'Liz and Dick' provides more than its share of lazy lust in luscious locations, and a lesson to us all in inevitable price to be paid for having more talent, looks, gifts and jewels than any two people could ever possibly need.
'Liz and Dick' makes its UK debut on Lifetime Channel at 9pm, Thursday 19 December. Watch the trailer below...